The UK has a very prestigious literary history. From serious Nobel Prize winners to worldwide sensations and genre-defining icons like William Shakespeare and modern-day stars like J K Rowling, there's no shortage of British authors to discover. If you're on the hunt for literature in London, start with these famous British authors whose legacy can still be found throughout London and the United Kingdom.
Literature in London
Roald Dahl
Best known for his children's books like Charlie and the Chocolate Factory and Matilda, Roald Dahl was born in Wales to Norwegian parents. Roald Dahl fans and kids of all ages should check out Matilda the Musical in London's West End theater district. (The London Perfect team can help you score tickets.) Catching a famous musical is a great way to spend quality time with the family. Choose a roomy family-friendly apartment to make your stay in London more comfortable.
Jane Austen
Jane Austen is beloved around the world for her poignant novels like Pride and Prejudice and Sense and Sensibility. There are traces of Jane Austen all over London, as many neighborhoods and sites are mentioned in her books. Also, she often stayed in London including in Covent Garden at 10 Henrietta Street and off Sloane Street at 23 Hans Place. She also lived in Bath for a big part of her life, which you can visit on a London Perfect tour like this one to Stonehenge and Bath.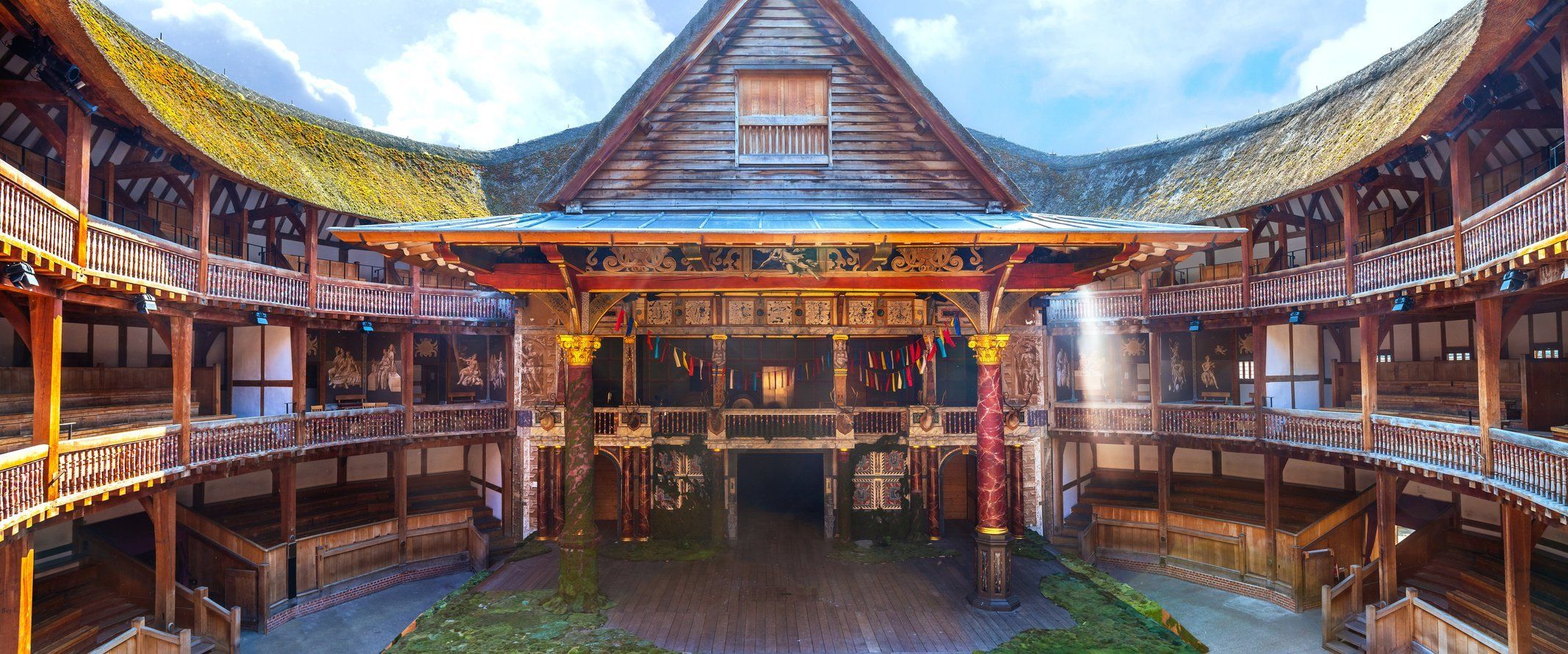 William Shakespeare
A visit to Shakespeare's Globe open-air theater in Southbank is a must for anyone interested in literature in London. There are guided tours and daily shows.
Charles Dickens
Author of classics like Oliver Twist and Great Expectations, Charles Dickens left a significant imprint on popular culture and modern-day London. You can visit The Charles Dickens Museum, which is located in the author's former home at 48 Doughty Street in Holborn. Also, you can check out a few other great small museums here.
Geoffrey Chaucer
Geoffrey Chaucer's Canterbury Tales is a poem from the Middle Ages about pilgrims en route to Canterbury, the sight of the famous cathedral. The Canterbury Tales was one of the first books to be printed by William Caxton, the first person in England to use a printing press. You can take a tour and visit the pretty city of Canterbury with London Perfect. (This day tour includes Leeds Castle, Canterbury Cathedral and Dover.)
Westminster Abbey's Poet's Corner, where over 100 poets and writers are buried, is a must for lovers of literature in London. Chaucer was the first poet to be buried here.
Robert Louis Stevenson
Scottish novelist Robert Louis Stevenson wrote many famous works including Treasure Island, Kidnapped and Dr Jekyll and Mr Hyde. Stevenson spent a lot of his time in London at the Savile Club, a traditional gentlemen's club first founded in 1868. Now, the Savile Club is based at 69 Brook Street in Mayfair, but it used to be housed at No. 15 Savile Row.
J K Rowling
J K Rowling's Harry Potter series needs no introduction. The film franchise was produced in the UK, and you can visit many Harry Potter film locations in London. Through London Perfect, you can book the Ultimate Harry Potter Experience. This includes a tour of film locations and also a Warner Bros. Studio tour. Additionally, you can check out the play, Harry Potter and the Cursed Child, which is now running in the West End.
Sir Arthur Conan Doyle
Sir Arthur Conan Doyle is another famous Scottish writer. He wrote book after book about the fictional detective Sherlock Holmes and his sidekick Dr. Watson. There are several Blue Plaques (signs on buildings or public locations commemorating famous people) dedicated to Doyle throughout London. (He lived and wrote in London at several points in his life.) Also, at 221B Baker Street, the fictional address of Sherlock Holmes, visitors can find the quaint and photogenic Sherlock Holmes Museum.
Rudyard Kipling
Born in India when it was part of the British Empire, Noble-Prize winner Rudyard Kipling wrote The Jungle Book. He also wrote the poem If, voted the UK's favorite poem. He lived in London, and his former home is actually right atop the historic and atmospheric Gordon's Wine Bar, which is great place for an after-work glass of wine. (Here are a few others.)
Ready to go on a hunt for literature in London and explore the lasting literary legacy of these authors? Get in touch with the London Perfect team and we can find you a London vacation rental. Also, many of our rentals, like the York, even have their own libraries and reading nooks!)