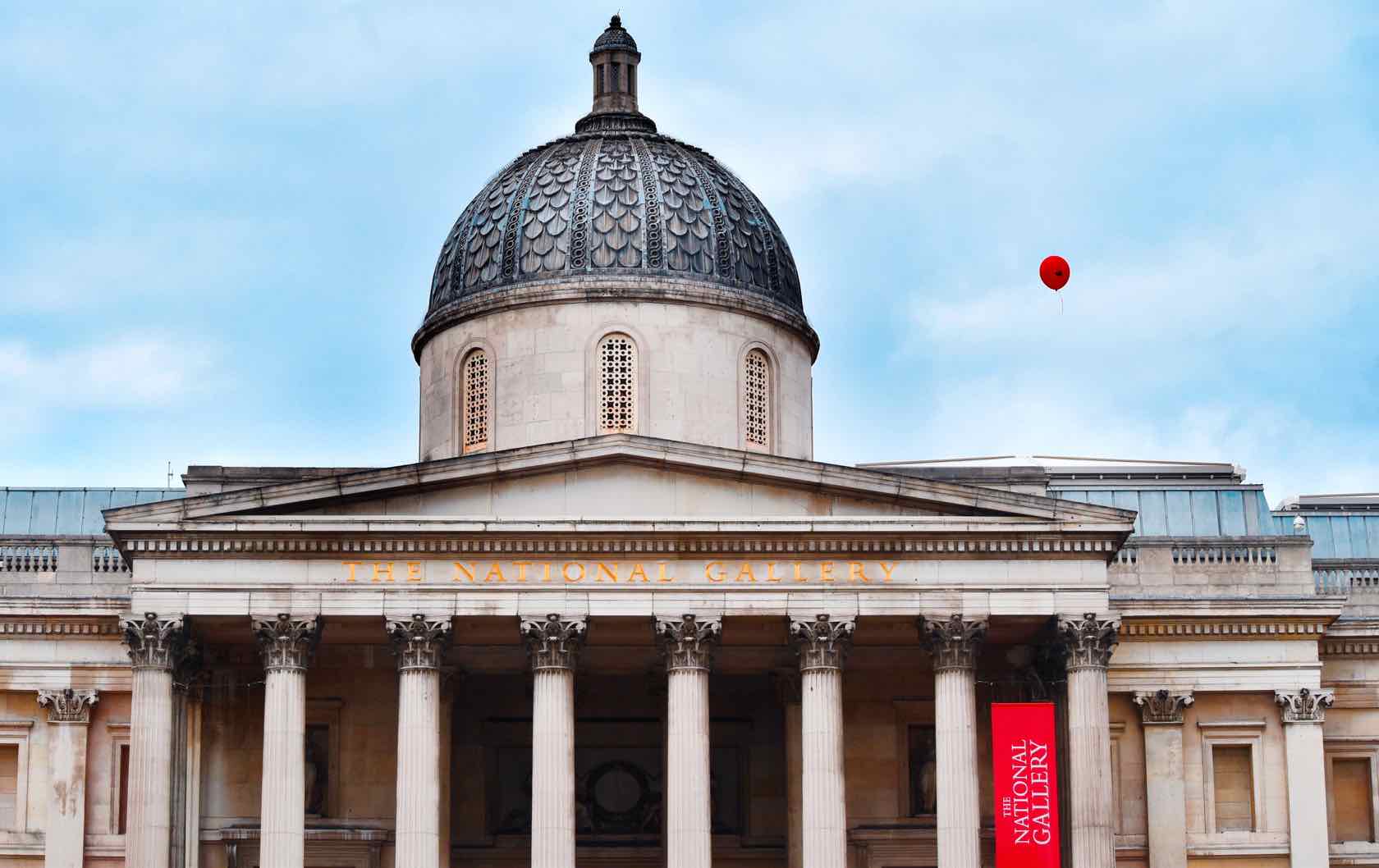 London is home to many world-class art museums, such as The National Gallery, Tate Modern and Tate Britain. (Also, The National Gallery of Scotland in Edinburgh and the National Museum in Cardiff are the other top art museums in the UK). To make the most any fine art museum trip, it's helpful to know about a bit about Britain's most notable artists. Here, we're highlighting a few of the most important figures, as well as explaining where to find their art in London.
Famous British Artists (And Where To View Their Art In London):
During the Middle Ages, most art was of the religious variety. Much of the religious art became lost after the Protestant Reformation (1517 – 1648). (Though private collectors did exist at the time.) In the 16th and 17th centuries, most of the artists working in Britain were from abroad. However, from the 18th-century onwards, British artist—like those outlined below—began to make their mark.
Thomas Gainsborough
Gainsborough was famous and fashionable for his portraits. These painting often had country settings. You can admire his bold use of color and feathery brushwork at The National Gallery in Trafalgar Square. Be sure you admire his Portrait of the Artist with his Wife and Daughter.
John Constable
John Constable is also another British painter with a penchant for country landscapes. His favorite place to depict in his paintings was the Dedham Vale on the Suffolk-Essex border. Today, that area is colloquially called Constable Country. You can also see his work in the National Gallery.
The Pre-Raphaelites
The romantic, often dreamy works of the Pre-Raphaelites like Dante Gabriel Rossetti and Holman Hunt often included literary and religious figures. Tate Britain has a great collection of Pre-Raphaelites including John Millais' famous Ophelia.
Leighton House Museum is the former home and studio of Pre-Raphaelite, Frederick Leighton. The Leighton House Museum is one of the best smaller hidden-gem museums in London.
Henry Moore
Moore is a sculptor. Best known for his large abstract bronze figures, his work can be viewed at The Wallace Collection. This discreet museum is within walking distance of the Danebury. Also, you can also see Henry Moore's art while you're out and about in London. His bronze, Knife Edge Two Piece is beside the Palace of Westminster. Also, his stone sculpture, Three Standing Figures can be found in Battersea Park.
John Petts
Though he was born in London, Petts is considered a Welsh artist, as most of his life was spent in Wales. He's famous for this strikingly modern stain glass work and engraving. You can see a few examples of his work in the British Museum, which is known for its historic artifacts but is also a good place to see art in London.
Joseph Turner
Turner became famous due to his fascinating landscapes, most importantly those featuring nautical scenes done in a modern style. The world's largest collection of Turners is permanently at Tate Britain, one of the best places to see art in London. He is one of the most influential British artists. Also, he's the namesake of the yearly Turner Prize first introduced in 1984. During the competition, four works of art on the shortlist are on view in Tate Britain. It's considered the most prestigious visual arts award in Europe. Previous winners include Damien Hirst, one of Britain's richest living artists, and Richard Wright, who was born in London before moving to Scotland.
Lucian Freud
Lucian Freud (grandson of Sigmund Freud) was a German-born Brit. His haunting portraits with deep shadows became a trademark. In 2000, Lucian Freud painted a portrait of the Queen. The critics didn't exactly approve. Even Freud himself wasn't completely happy with the results. The portrait can be viewed at the gallery of Windsor Castle. (London Perfect arranges tours to Windsor Castle, as it's within easy reach of London. Also, the day trip just cost £22.50 per person.)
Through January 2020, you check out Lucian Freud's remarkable self-portraits at the Royal Academy of Arts. It's not too far from the Belgravia London Perfect apartment.
David Hockney
Known for his contributions to the 60s pop art movement, David Hockney continues to influential today. There is currently a major exhibition of his work at The National Portrait Gallery through June 2020.
Ready to explore London's many museums? In addition to the treasure trove of art-focused museums, there is also a Design Museum and plenty of family-friendly picks. Get in touch with the London Perfect team today to find a vacation rental nearby these museums and London's other top tourists destinations.