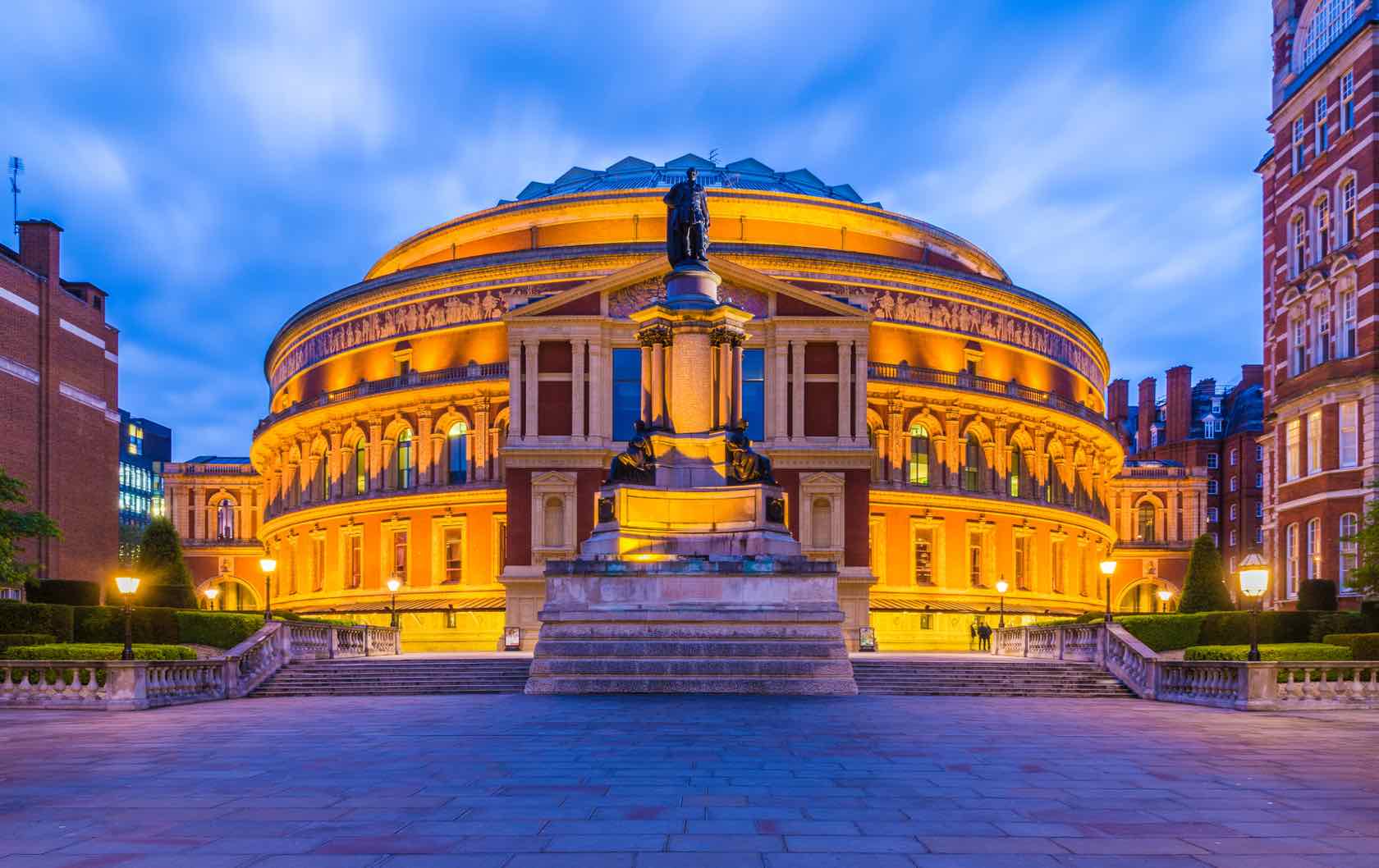 From rock and roll, punk and pop to classical concerts, epic festivals and musical theater, London has a rich musical heritage that can still be explored today. Dating back centuries, there are many different events and festivals that have a long history in the capital. And there is always something new to discover: Music in London is always on the cutting edge. Here's a primer on how to discover the city's varied and historic music scene.
A Guide To Music In London
British Pop
Since the '60s, British pop has dominated the world. Everyone knows The Beatles. Beatles fans love to flock to the Abbey Road Crossing in London's St. John's neighborhood. (The nearest tube station is St. John's Wood.)
Bands like The Beatles and The Rolling Stones continue to be influential, as does the '70s punk movement and the '90s girl group and boy group trend.
London's largest musical venues are Wembley (which also hosts football) and The O2. Also, there are many smaller venues in London where you can rock out to popular music like the O2 Shepherd's Bush Empire, which is right by several London Perfect apartments like the Gladstone and the spacious Chatham. (Also, another reason to stay at the Chatham is that it has a great backyard.)
Festivals
Every summer marks the start of festival season in the UK, and it's a great time to enjoy music in London. The big ones are Glastonbury; Isle of Wright Festival; and the world's leading dance music festival, Creamfields.
There are also music festivals that take place within London like Wireless Festival in Finsbury Park and Somerset House Summer Series in the Strand. There's also Notting Hill Carnival, which is a wild and fun event. It occurs every August and features Afro-Caribbean beats, reggae, dancehall, calypso, etc. If you're coming to London for Notting Hill Carnival, check out our Notting Hill rentals like the Danebury and the Leicester. (They're right in the middle of the festivities.) 
Musical Theater
There's a strong musical theater tradition in London. Gilbert and Sullivan are iconic musical theater impresarios, famous for comic operas like HMS Pinafore, The Pirates of Penzance and The Mikado. There is a touring National Gilbert & Sullivan Opera Company that put on comedic performances throughout the UK, including in London.
More recently, English composer Andrew Lloyd Webber has taken the baton as the king of musical theater. You can see his shows like Phantom of the Opera in London's West End, sometimes called Theatreland. Get tickets and find out what's on here.
Classical
Classical music events are very popular in London. The eight-week BBC Proms are the most popular, especially the closing night concert called Last Night of the Proms. Going to the Proms, which are hosted at the Royal Albert Hall, is a very sophisticated way to enjoy Kensington. Sir Edward Elgar was a famous British composer best known for his Pomp and Circumstance Marches. March No 1 (Land of Hope and Glory) is traditionally played on the Last Night of the Proms.
Henry Purcell is another important British classical composer. He was the organist at Westminster Abbey. It's possible to attend concerts at Westminster Abbey. You can find out how to get tickets and further information here.
Most people don't realize that German-born George Frederick Handel was also a British citizen. He lived in Mayfair at 25 Brook Street, and—200 years later—Jimi Hendrix lived next door at 23 Brook Street! You can visit both of their London homes.
Handel wrote the Water Music for King George I and Music for the Royal Fireworks for George II. Also, his famous Messiah (with that legendary Hallelujah chorus) is an Easter-time favorite at churches throughout England.
Music Awards:
The Mercury Prize is a yearly event that awards the best album from the UK and Ireland. You can attend the event, which takes place at the Eventim Apollo, another good place to hear music in London. Hammersmith's Eventim Apollo isn't far from the Attlee, one of our favorite mews homes.
The Brit Awards is the other big music awards celebrating the best of British pop. And the public is allowed to attend, though it isn't easy to get tickets nor is it cheap. You can find out more here. But even if you miss out, they're a major televised event, so you can always watch The Brit Awards and enjoy all the performances from the comfort of your couch.
Ready to check out London's music scene? Contact the London Perfect team. We can help you find the perfect London apartment vacation rental for your next trip to the capital.