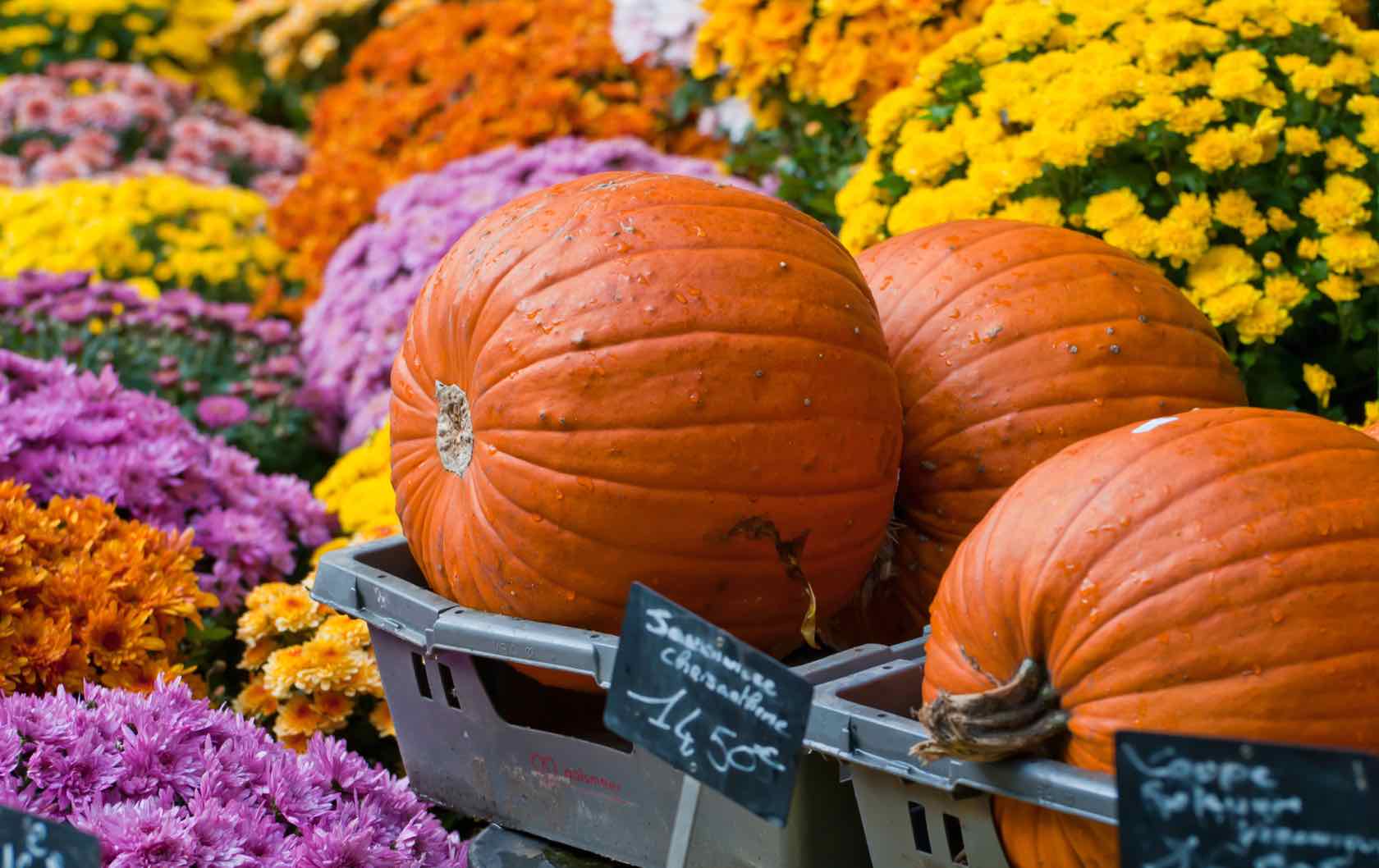 Though Halloween is not as wildly popular as it is in the states, Halloween is still celebrated all across the United Kingdom. The holiday actually has a strong historical link to the British Isles. The origins of this mid-autumn fete can be traced back to the Celts, who lived across modern-day Britain, Ireland and also Northern France. Though some of the traditions from the Celtic holiday have been lost over time, others are still in practice in full force. London, with its long, haunted history, is a particularly good place to get in on all the spooky action of the holiday. Here is the beginner's guide on how to celebrate Halloween in London.
Celebrating Halloween In London
Spooky Sights
One of the great things about spending Halloween in London is that there are just so many historical sights with haunted histories to explore. Check out the super spooky (but also super beautiful) Highgate Cemetery set in North London. The cemetery is designed in a serious and foreboding Victorian Gothic style, which is very atmospheric–especially during this time of year.
For more old-world atmosphere, check out The Old Operating Theatre Museum and Herb Garret. It's the oldest surviving operating theater in Britan. (It's also bound to give you the chills.)
Hampton Court Palace is in the borough of Richmond upon Thames. It's one of London's infamous haunted locations. Many of Henry VIII's wives are said to still make appearances in the 500-year-old palace. Catherine Howard, Henry VIII's fifth wife, is said to favor the Haunted Gallery. (The Haunted Gallery got its name from Catherine Howard.) Also, Jane Seymour, Henry VIII's third wife, supposedly haunts the palace as well. People claim that she likes to haunt the Clock Court.
Terrifying Tours
At the Warner Bros. Studio, the iconic Harry Potter Great Hall gets decked out with one hundred floating pumpkins for the Master of the Dark Arts annual celebration. You can book your tour of the studio here via London Perfect.
There are plenty of ghost tours to enjoy in the capital as well. (These are actually in operation all year long.) You can join paranormal author Richard Jones on one of his London ghost walks. The spooky walks take place at night and guide you through London's creepy old alleyways and dark and twisting streets. Though many Londoners have seen some horrifying things on the regular night bus, for a real fright take a spin on The Ghost Bus. It's a comedy-horror show on wheels that will also take you sightseeing.
Trick-or-Treats
The famous Dominique Ansel Bakery is the perfect, family-friendly place to celebrate Halloween in London. Located right around the corner from the Belgravia, which is one of our favorite rentals for families, Dominique Ansel Bakery also has one of the most beautiful floral shopfronts in London.
This year, the bakery is releasing a whole gang of ghoulish treats for Halloween. Try the Jack-o-Lantern Religieuse, a traditional French double-decker cream puff that's outfitted to look like a jack-o-lantern and filled with milk chocolate ganache and blood orange jam. Hot Spiced Apple Cider is also available for the autumn and winter season. Lastly, the Mini Me Cake with Small Meringue Ghosts includes decadent chocolate mousse, chocolate sponge cake and chocolate ganache.
Biscuiteers Boutique and Icing Café is one of the best cafes in Notting Hill. It's also a good place to stock up on lots of Halloween treats. There are pumpkins, skeletons, and even Day of the Dead biscuits to enjoy. This super cute spot is just a short walk away from the chic Leicester and the super spacious Danebury.
Ghoulish Grown-Up Goodies
Halloween treats aren't just for kids. Sip on the perfect Halloween concoction at Bar + Block steakhouse, right by King's Cross. The Witches Brew Martini mixes blue curacao, vodka and cranberry juice, and is then topped with cotton candy "smoke."
For more crafty cocktails, check out the Dead Ringer Singer costume party at The Piano Works in West End and Farringdon.
At Plaquemine Lock, the Louisiana-themed pub in Angel, there's a very American Halloween celebration on October 31. The party includes live jazz, as well as a Halloween costume competition. There's also plenty of Halloween-themed dishes to try like pumpkin gnocchi and pumpkin pie with bourbon cream. Plus there's a spiced pumpkin and almond sour cocktail to get you in the spirit.
Stay in a Stylish (and Spooky) Setting
Nestled on Kensington's Redcliffe Square, the Coleherne is a rare find. Our two-bedroom, two-and-a-half bath property has plenty of space and style in abundance. It also has some little-known history. John Landis' iconic horror movie An American Werewolf in London was filmed in a nearby apartment, as well as the surrounding streets, which served as the movie set! Film buff or not, you'll fall in love with this sophisticated and spacious apartment.
Ready to enjoy Halloween in London? Get in contact with the team at London Perfect. There are plenty of gorgeous London apartment rentals to pick from for your next trip to London.