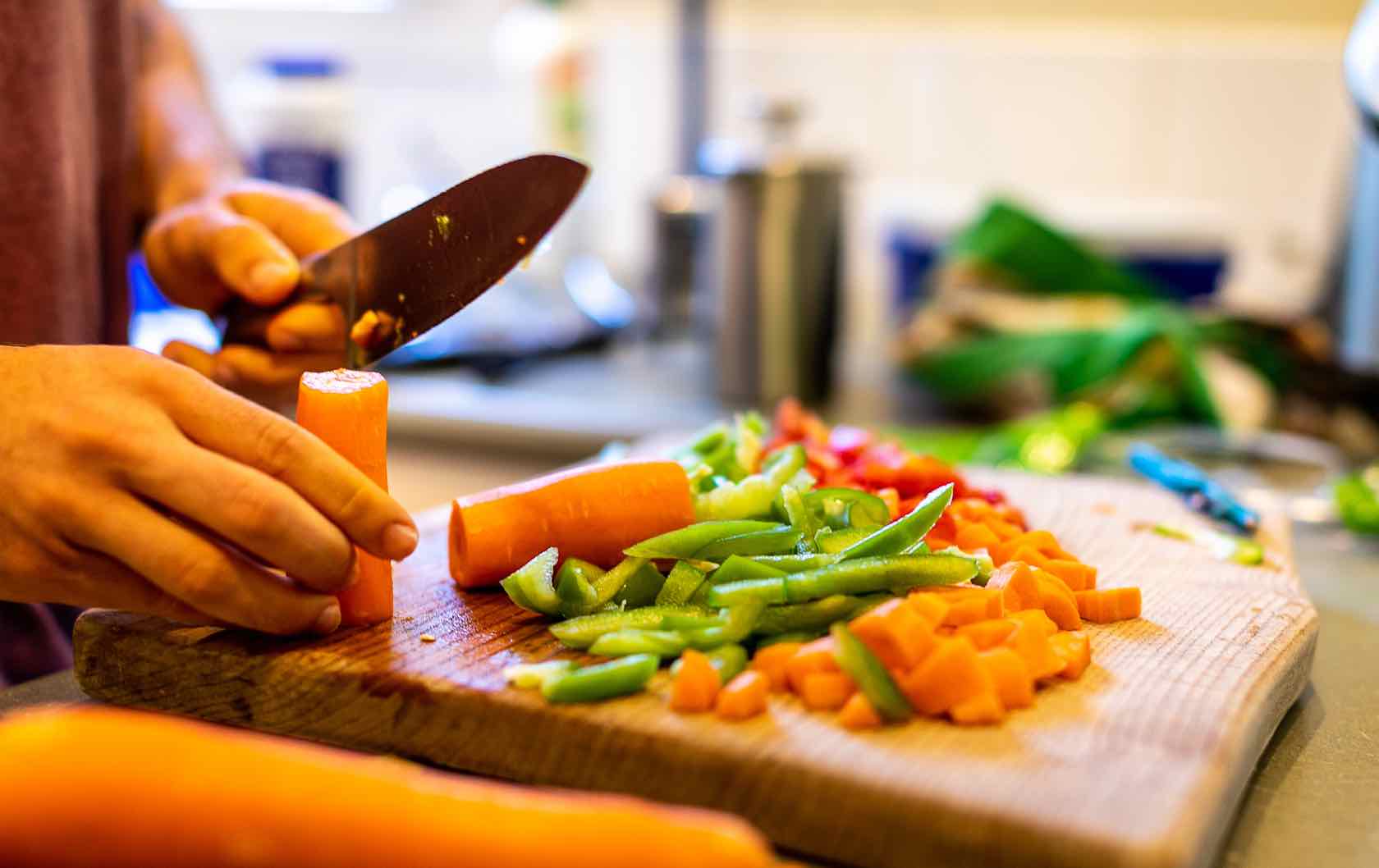 When our kids were growing up, my cooking goal was to stuff the maximum number of vegetables in a single dish. Philippe, however, loves meat and his goal was to make a roast/stew/steak or other into the main ingredient. We compromised, but I usually won out on the vegetable part.
One of the meals that appealed to the family were my British meat pies, made my way, with a lot of vegetables. Over the years, the Brits have transitioned their cooking to using a lot of fresh ingredients and creating original recipes. I discovered a simple recipe that anyone can make, and I think you'll like it too.
P.S. Thanks goes out to The Food Network for the easy part and Nancy Birtwhistle, winner of The Great British Bake Off, for the pure British touches!
British Meat Pie

Ingredients:
Refrigerated biscuit dough
1.5 pounds of beef: Cut into one-inch cubes. (Standard recipes call for cheaper skirt steak, but I usually buy something better like sirloin, which is more tender.)
1 large onion
2 carrots (yes, triple the usual)
2 sticks celery
1 green peppers
2 cloves garlic
1/4 cup of flour with salt and pepper
2 tablespoon of tomato puree
1 cup of beef stock
¾ cup of red wine (the French part – normal Brit recipes call for ½ cup wine)
1 beef cube
1/3 cup of grated cheddar cheese
Here are the some truly British options:
Small piece of oxtail (if you can find it!)
1 lamb's kidney
Add to beef and flour, cook with beef and remove bone around oxtail.
Instructions:
Slice and dice the onion (diced), carrots (diced), celery (sliced), green pepper (large pieces) and garlic.
Heat 2 to 3 tablespoons of vegetable oil in pan; chop and add the onion
Add garlic, carrot, celery and peppers and cook
Put flour, salt, pepper into plastic bag. Add beef and shake.
Pour everything from bag into the pan and cook on high heat for ten minutes
Add red wine, tomato paste and beef broth
Cover and bake at 1 ½ to 2 hours at 350 F
20 minutes before the pie is cooked, stir in 1 beef cube and cheese, put biscuits on top and finish cooking.
ENJOY!
Now that the kids are grown…
Olivier, our son, doesn't trust my cooking or my adaption of recipes, knowing that I'll remove as much sugar as possible for any dessert. For main dishes, Olivier knows that I still sneak in as many veggies as possible into main dishes. This past Thanksgiving, he cooked dinner himself. It was an 11-hour affair, but delicious down to the last bite.
Our daughter Alexia is kinder; she doesn't trust my cooking either, but offers to help execute so we don't end up with a disaster. She gently fired me from the kitchen a few years ago as we were making French macarons.