With such a treasure trove of museums, a vibrant theatre scene, fabulous shopping and an abundance of cozy restaurants, London is a great city break during the winter months. While we've fallen in love with Kensington Gardens in every season of the year, our Garden Lover's Guide to London is especially well-suited for warmer weather visits. If you're visiting London during the cooler months, here's where to find some bursts of green in the city's gardens and conservatories that shine in the winter.
Kew Gardens
While the Kew Royal Botanical Gardens are magical in any season, the expansive conservatories make it a great spot to visit in the winter too. Set on 500 acres of beautiful land just southwest of central London, it's a stunning spot for a nature break. As the largest and most diverse botanical collection in the world, there's always something blooming at Kew. Catch the first snowdrops of the season while strolling through the gardens or head inside to warm up in the indoor rainforest under the soaring glass dome at the Palm House or see plant species from around the world in the Temperate House. With 10 computer-controlled ecosystems, the stunning Princess of Wales Conservatory is full of natural beauty. You can even time your visit for the annual Orchid Festival that takes place in February!
View this post on Instagram
Sky Garden
Located atop the Fenchurch Building (AKA the Walkie-Talkie) in the heart of the City of London, the Sky Garden is an unexpected green space in London's financial district. Designed as London's highest public garden, this means admission is free. However, you do have to book ahead of time and limited time released tickets are opened up on Mondays for bookings up to three weeks in advance. Stay longer and enjoy the views at the Sky Garden Bars or by dining at the Darwin Brasserie or Fenchurch Restaurant. It's a great spot to enjoy a break—with a great panoramic view—located between St. Paul's Cathedral and the Tower of London.
Barbican Conservatory
While in the City of London, there's another unexpected garden hidden away in the nearby Barbican Estate. Famous for its famously unattractive Brutalist architecture, the Barbican is a location not generally noted for its beauty. Yet there's a lovely green spot to be found in the urban setting thanks for the Barbican Conservatory. This lush green garden is free to visit but ticketed similar to the Sky Garden. Check online for tickets when they're released on Thursdays.
View this post on Instagram
Winter Gardens Perfect for Dining
Add a touch of summer any season of the year by dining surrounded by a beautiful garden setting in London. Always a favorite,
Petersham Nurseries
takes garden dining to a new level. This
Michelin Green Star restaurant is transformed into an enchanting garden at night with candles and fairy lights. The Winter Supper Clubs at the Café are the perfect chance to enjoy the seasonally inspired menu. Reservations a must! Often voted as one of London's most romantic restaurants, Clos Maggiore in Covent Garden is a truly fine spot to enjoy French fare under a canopy of cherry blossoms.
View this post on Instagram
Garden Museum
Winter is an excellent time to dip into the history of British garden design at the Garden Museum. With an evocative setting in the formerly abandoned church of St Mary's at Lambeth, there's a lovely collection full of art and design in the permanent collection along with a café, gift shop and excellent garden related special exhibitions throughout the year.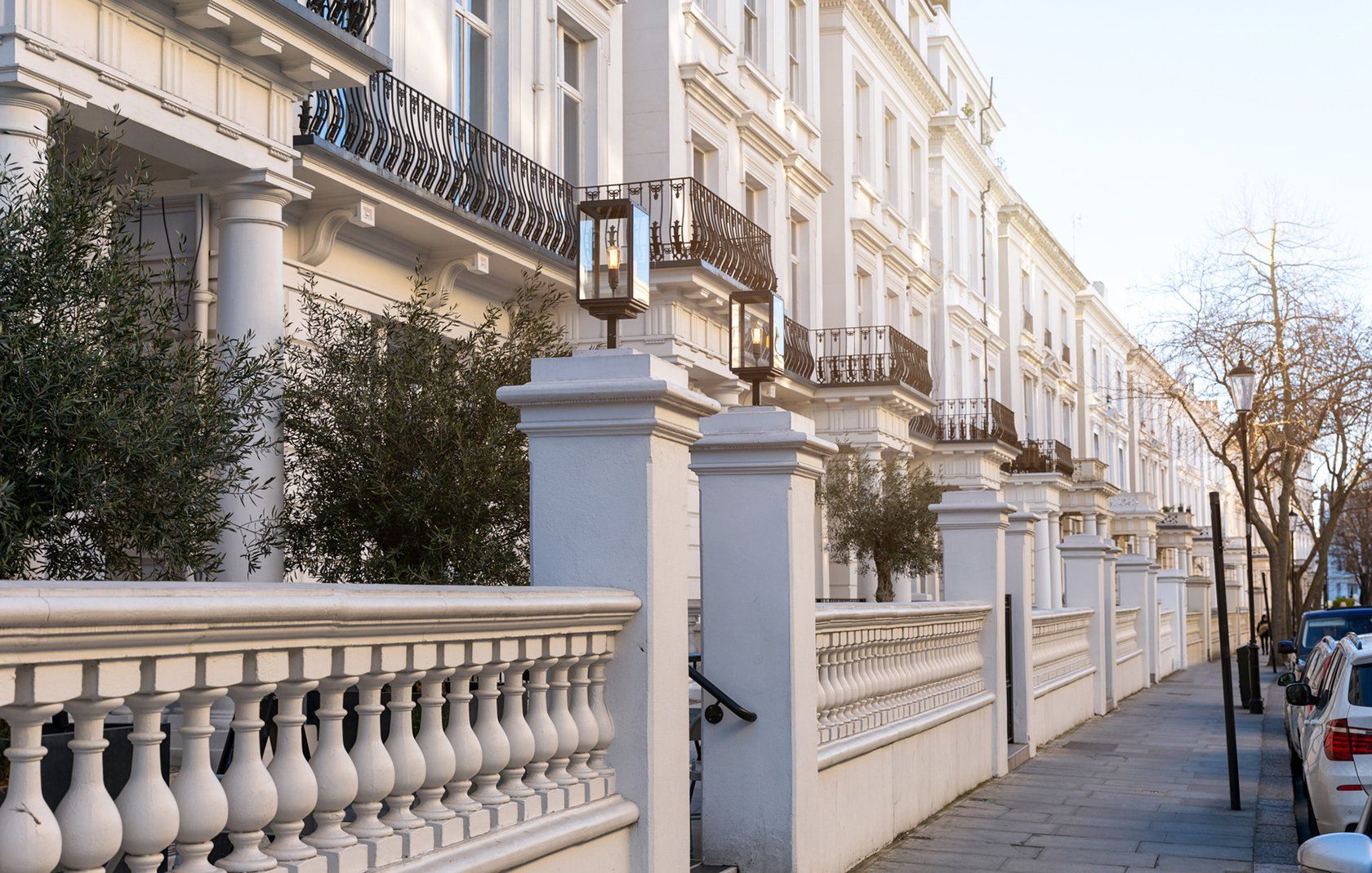 Book Your London Winter Stay
Planning a visit to London? Our vacation rentals put you right in the heart of London to enjoy the city's museums, historic sights, shopping and gardens that are beautiful throughout the year. Take a look at our London vacation rentals and contact our reservations team for help planning your next stay in London!