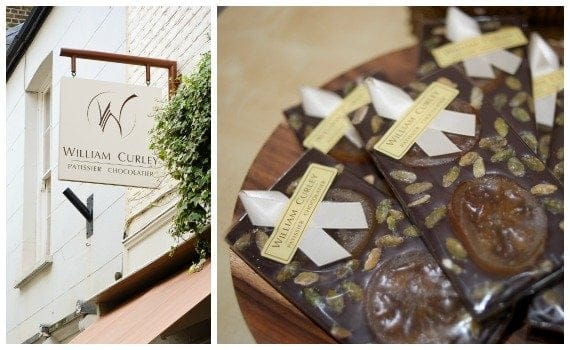 So you say you love chocolate, right? And I mean you go on holiday and seek out the best chocolate shops around the world. Perhaps you buy gourmet chocolate to give to family and friends back home and then eat it all yourself? (Please tell me someone else does that …) Or you simply can't resist a tempting display of beautiful handmade chocolates? Well then, have we got a place for you to try in London! Four times winner of the prestigious "Britain's Best Chocolatier" award from The Academy of Chocolate, William Curley is an expert at creating sumptuous desserts and the finest chocolates. The flagship shop on trendy Ebury Street in Belgravia is an absolute must see taste for chocolate lovers in London.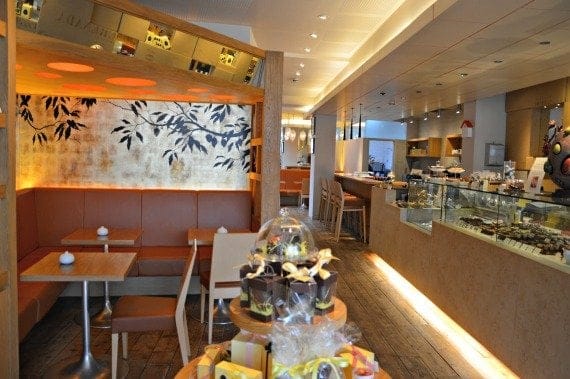 Opening the door and stepping inside you're greeted by the most heavenly scent. Yes, this is the home of chocolate. A long bar stretches out on the right and displays handmade chocolates, cakes and pastries. Samples to try are located along the top of the glass case. Oh my. One taste and I was sold!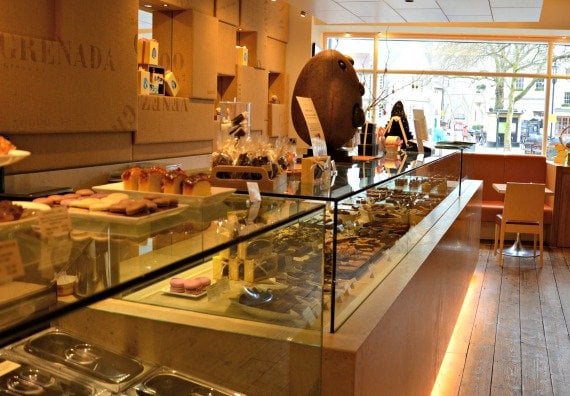 There are chocolates ready to buy that come in elaborate and gorgeous packaging. They are like little gifts in themselves! I had to try the Sea Salt Caramels, which I had heard were out of this world. The description reads: "Runny caramel hinted with Brittany sea salt, encased in dark chocolate." Note: Buy one or two for yourself if you hope to get any home for friends or family. I was also intrigued by the milk chocolate "hinted with cinnamon" and a lovely white chocolate blended with raspberry.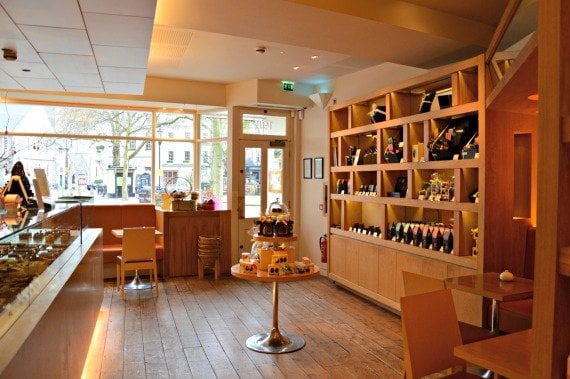 William Curley offers chocolate making classes below their beautiful Belgravia shop. Yes, including one on making those Sea Salt Caramels. If you have a chocolate lover in your life, why not surprise them with a class during your stay in London? (You will be popular … very popular!)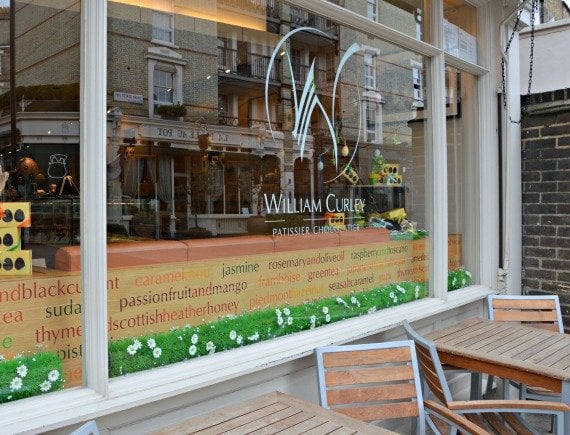 The William Curley flagship boutique is on Ebury Street in Belgravia and features a dessert bar that is open on the weekends. There is both indoor and outdoor seating available, making it the perfect spot to to stop while shopping and enjoy something sweet. Or if you're visiting the distinctive Food Halls at Harrods, you'll find a William Curley concession there, too.
William Curley | Patissier Chocolatier
www.williamcurley.com
Address
198 Ebury Street
Belgravia London
SW1W 8UN
Tel: 0207 730 5522
Tube: Sloane Square
Hours
Monday to Friday from 10.00-18.30
Saturday from 9.00-19.00
Sunday from 10.00-18.00
(Image Credits: Everjean, Tiki Chris, all other photos by author)