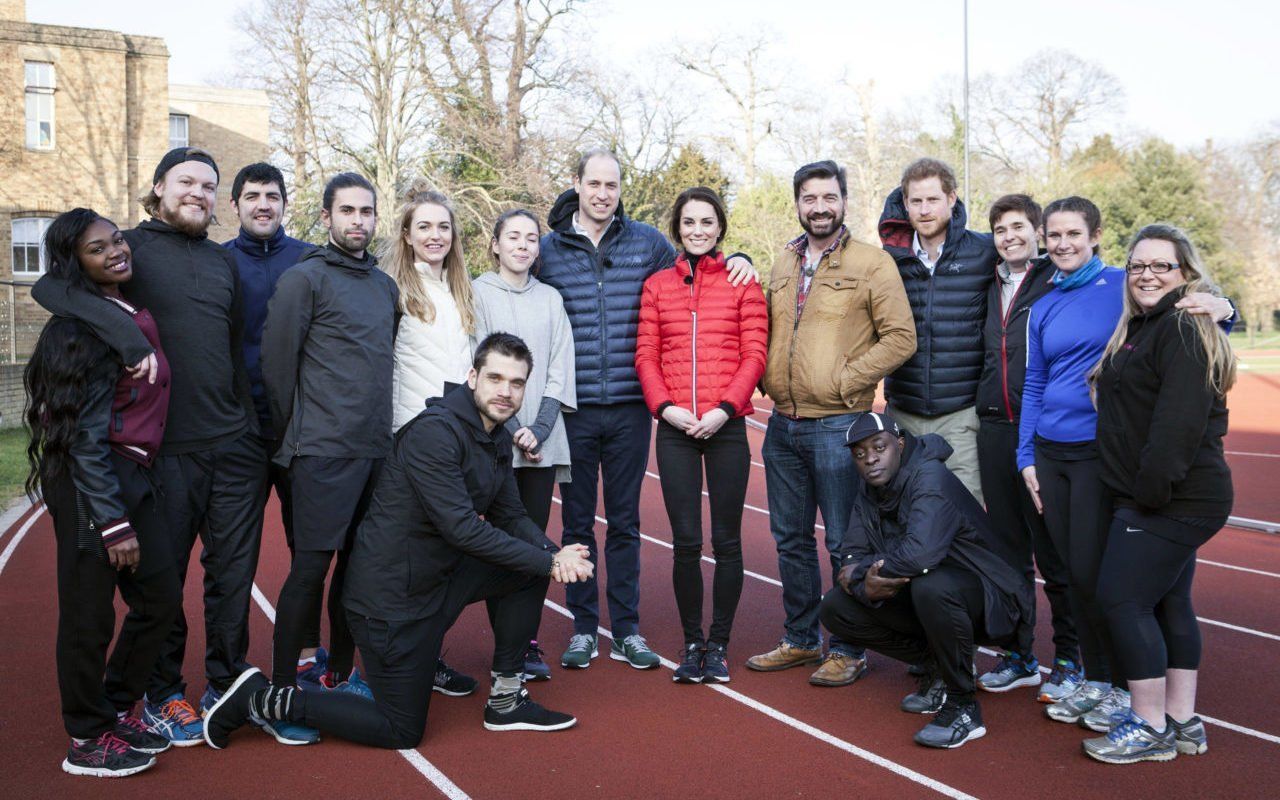 A year-long series of events in London is celebrating the life of and honoring the legacy of Princess Diana as the 20th anniversary of her death is approaching. On 'National Kindness Day' in March, her legacy was widely celebrated.
Recently, the nation was glued to the two-part documentary Mind Over Marathon. Presenter, Nick Knowles, challenged 10 people with various mental health issues to run the London Marathon, in hopes that the journey would change their lives. The audience followed an emotionally-charged airing of the issues surrounding the members of the group as each set about their challenge and learning about each individual's own journey and their struggles. Prince William and Prince Harry made appearances in the documentary and talked about their mental health charity, Heads Together.
Apart from the emotional stories from the marathon runners in the documentary, Prince William spoke about his own mental health after his mother's death. He also did a candid interview in GQ magazine in May, where he talked about Diana, "I am in a better place about it (Diana's death) than I have been for a long time, where I can talk about her more openly, talk about her more honestly, and I can remember her better, and publicly talk about her better."
He says in the GQ interview, "I've been really shocked how many people live in fear and in silence because of their mental illness. I just don't understand it. I know I come across as quite reserved and shy, I don't always have my emotions brewing, but behind closed doors I think about the issues, I get very passionate about things. I rely on people around me for opinions, and I am a great believer in communication on these issues."
On the topic of mental health he says, "Because mental illness is inside our heads, invisible, it means others tread so carefully, and people don't know what to say, whereas if you have a broken leg in plaster, everyone knows what to say." The Duke of Cambridge has touched a younger generation with his campaign.
Now, through August 31st, and afterwards, there will be quite a bit happening but one major highlight is the new film Diana, to be aired on ITV, in which the Duke of Cambridge and Prince Harry will talk more in-depth about their mother and that week of events. It promises to show the perspectives of those who were closest to Diana, that knew her best. It's commonly known that Princess Diana also battled with her own mental health but despite this was still hugely influential in her charity and humanitarian work. She had, and still has to this day, a massive global following – not only in the UK – and we are sure her fans will definitely be tuning in.
Photos courtesy of BBC – Photographer: Andrew Hayes-Watkins
For your next stay in London, our friendly reservations team are on hand to help you select one of our stunning family vacation rentals in London. We can also help with shopping, itineraries, tours, dining reservations, and customized private experiences! Email us today for more information.