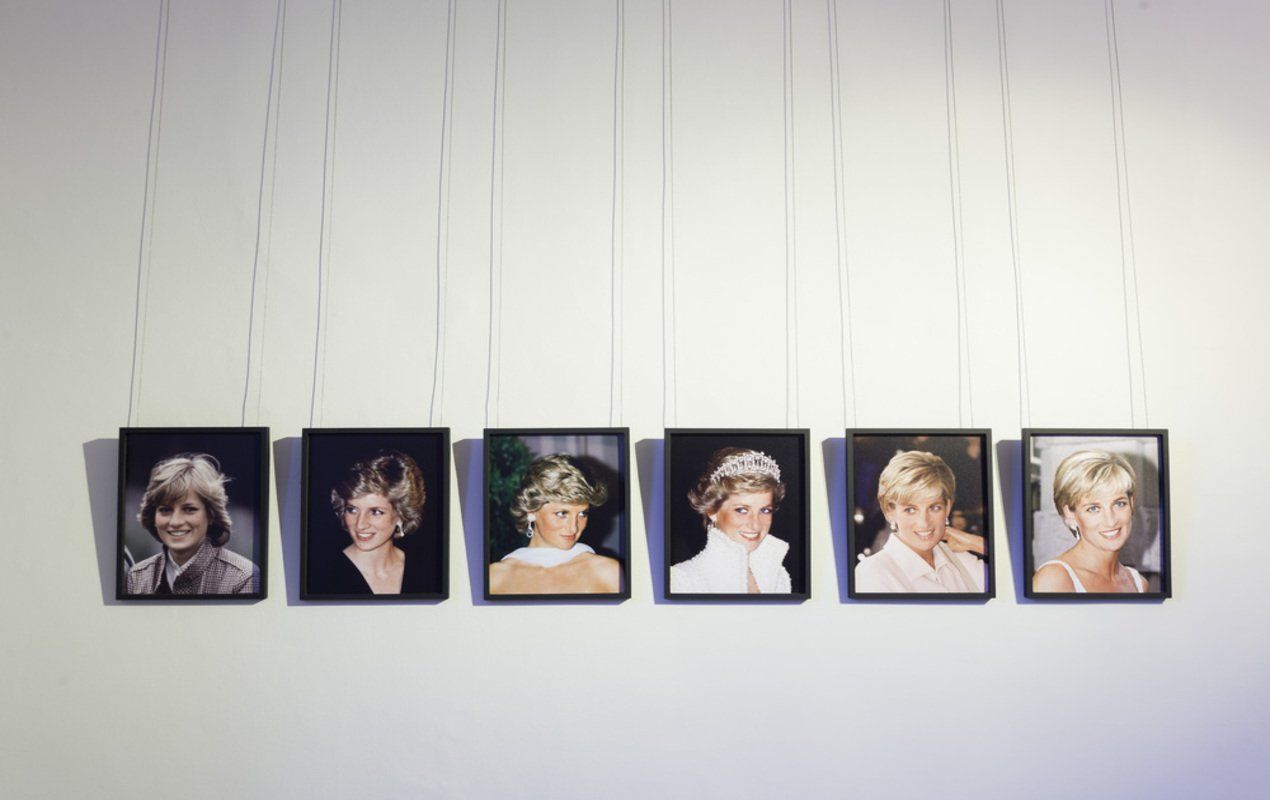 © Historic Royal Palaces
The 20th anniversary of Princess Diana's death in Paris is coming up this August and there are many events happening in remembrance. However much we loved Lady Diana, there are lots of things the public didn't know about woman that was come to be known as 'The People's Princess'.
Diana may have caused some waves in royal circles with her modern ideas on her engagement ring, and the removal from her wedding vows the reference to 'obey' her husband. These modern ideas are just a small part of why we, the people, loved her so much.
Here are 5 things you may not know about her:
1. Diana's wedding dress has the longest train in royal history (and she had a back-up gown)
The 25-foot-long train on her wedding dress was designed with more than 10,000 Mother of Pearl sequins and pearls, and is said to have cost around $115,000. Designers David and Elizabeth Emanuel in Mayfair had a back-up dress waiting, just in case information about the main dress leaked out, and we're guessing it was equally stunning and elaborate.
2. Her engagement ring was ordered from a catalogue
People were in uproar when news broke that Lady Diana had not opted for a custom-made ring but instead chose an 18-carat sapphire ring from the Garrard jewelry catalogue; it's price tag was $60,000. However, she set a trend and it became de rigueur. Today, the ring is estimated to be worth ten times more than its initial price. It was part of Prince Harry's inheritance and he gave it to Prince William before proposing to Kate Middleton.
3. She rewrote her wedding vows
Diana was a free spirit, and a feminist at heart. She was never a fan of going "by the book". At just 20 years of age, she rewrote her vows to Prince Charles, taking out the line about 'obeying' him. Instead, she offered to "Love him, comfort him, honor and keep him – in sickness and in health." She would not agree to 'obey' anyone. Several years later, when Kate Middleton married Princess Diana's son, Prince William, she famously followed suit with her own wedding vows in 2011.
4. She was home schooled
Not many people know that Diana was home schooled until she was nine-years-old. Numerous theories suggest children that have been taught this way become more free-thinking and independent, and this may have influenced Diana in many ways. She eventually went on to an exclusive boarding school but didn't thrive, and she craved the more creative home-school environment.
5. She would eat with her staff
Diana broke nearly every royal stereotype set before her, and lived in ways the aristocracy would never have imagined – including eating with the staff if it was quiet. Unlike other members of the royal family, she would pass time happily in the kitchen chatting, according to her chef Darren McGrady. Diana was able to communicate with such a universal appeal, and went the extra mile to be approachable for so many people.
Diana has been called an icon, a role model, and a legend, and these are just a few of the many reasons Diana was so memorable, even if maybe she would prefer to avoid any labels.
Want to live like a member of the royal family? Our friendly reservations team are on hand to help you select and reserve one of our stunning family vacation rentals. We can also help with shopping, itineraries, tours, dining reservations, and customized private experiences!