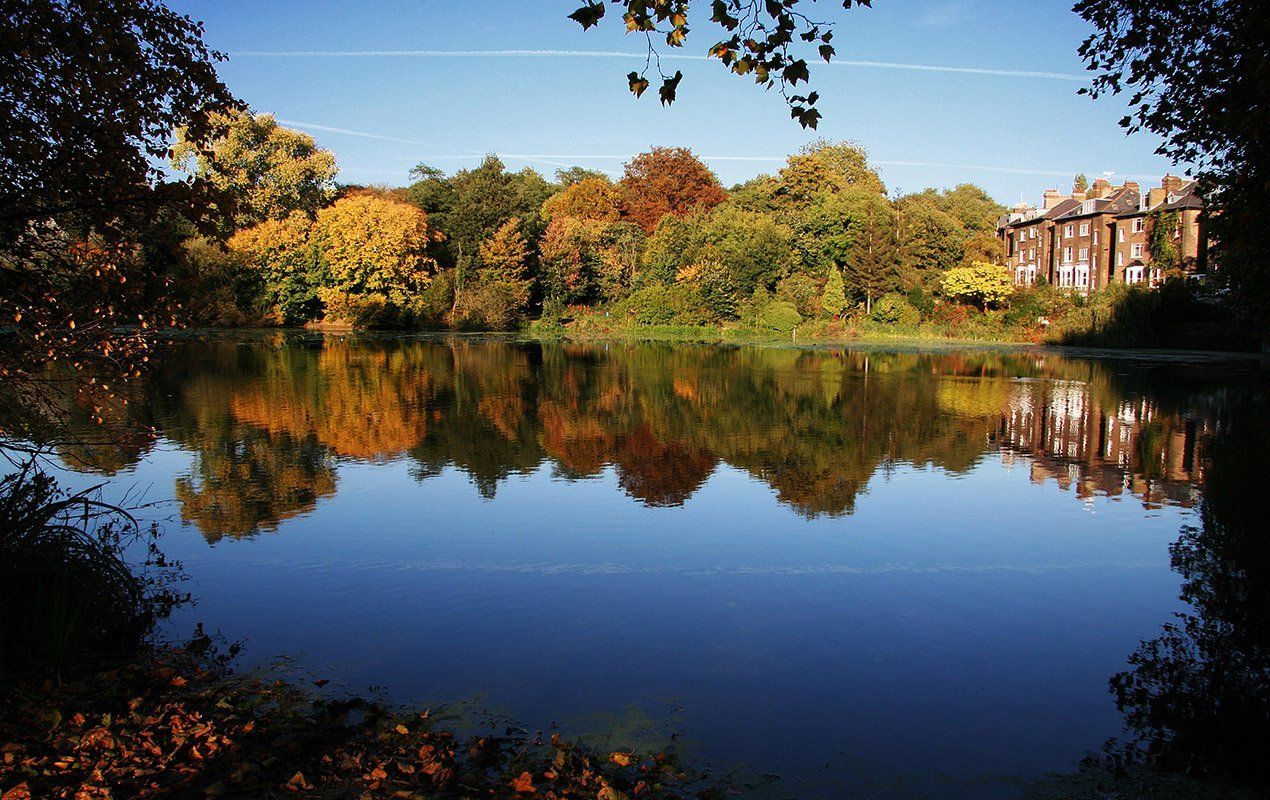 Photo by Georg Schroll
Less people. Lower prices – and even shorter queues. No humidity on the Tube. Cute scarves and boots. Gorgeous parks and gardens ripe with crisp leaves and conkers.
It's also the time for numerous festival launches, such as London Fashion Week and the BFI London Film Festival, so there's a definite buzz about the city as the red carpet gets underway.
Get wrapped up and grab a bag of roasted chestnuts from a street vendor or take the kids for a delicious hot chocolate along the way. Just in case you weren't already convinced, here's a few more reasons why we love London in the Fall.
Parks and Gardens
Seize the chance to see London's gardens and parks without the huge summer crowds! London is home to over 8 million trees, so if 'forest bathing' (the Japanese trend) is your thing, you're sorted. Taking time out among these natural wonders is spectacular in fall; the spectrum of colors is magnificent, all those bright, crunchy leaves.
For the ultimate in fall inspiration, Kew Gardens is magical. There's a mass of trees! In fact, roughly 14,000 dot London, and you can experience them from the vertiginous Treetop Walkway – providing a beautiful fall vista from great heights – they look just like a painting. Bring the kids and get kitted out in fall gear; hats and cardigans and a picnic. It's the ideal playground for young kids with all the shiny conkers to collect and leaves to frolic in.
Want to see red deer roaming? At Greenwich Park you can see these amazing creatures in all their glory. There's also Instagram-worthy views of the Thames in its seasonal splendor. Don't forget to collect some of the abundant conkers; the best way to while away a fall afternoon.
Big Ben and Westminster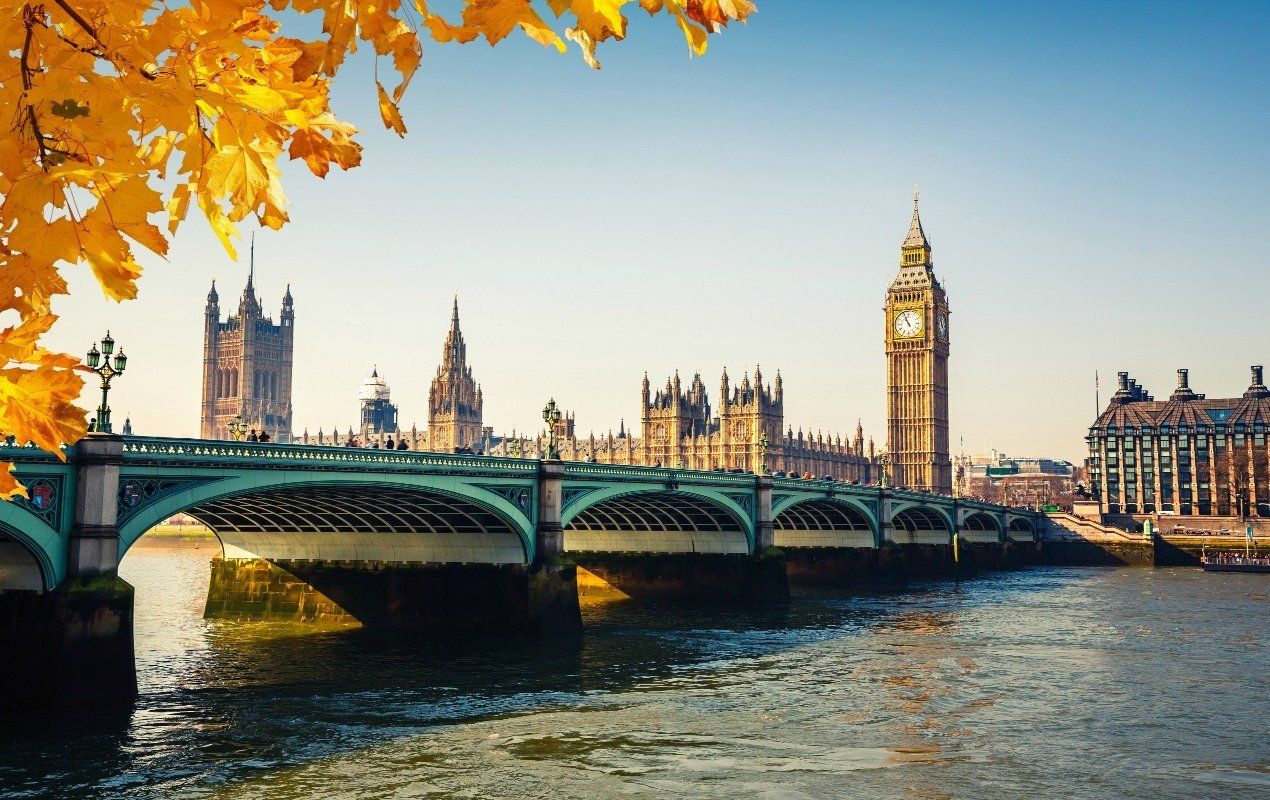 Big Ben looks all the more majestic in fall, and really has to be seen! The Great Bell which is part of the striking Palace of Westminster is, without doubt, one of the most revered London sights and a symbol of the city itself. It's lovely taking in Westminster in all its grandeur.
Brand New West End Shows
Fall is the time for a wealth of new West End performances. Snag some tickets for the latest shows in London's buzzy theater neighborhood. The arts landscape highlights London's international and diverse influences – the reason why we love this frenetic and cosmopolitan city so much.
Thames Strollin'
Fall walks are essential when on a trip this season. Kicking those leaves, soaking up the fabulous seasonal colors. Take a romantic wander along the Thames with its rusty hues and fall glow.
An early evening wander of the Thames is the ideal way to end a day of busy sightseeing and a chance to unwind in the heart of the capital.
Festival Time
Fall is a key festival time in London with the BFI London Film Festival, London Fashion Week, Design Week and the London Restaurant Festival, to name just a few. There's also Halloween and Bonfire Night. We've already covered London Fashion Week and London Design Week but there's so much more.
In October, international movie stars and directors land at the BFI London Film Festival for 12 days of events. Turn on your celeb radar on as you will most likely see some famous folks around town.
In London, there are over 60 Michelin-starred establishments so it makes sense that the London Restaurant Festival exists (October). Guests can do a tour of the best restaurants or try out a tasting menu – there's a month-long program with over 250 menus inspired by seasonal produce.
Halloween and Bonfire Night
Halloween in London is such a fun and fantastic time to visit! There are a multitude of spooky events – there's too many to list here, so get your pumpkin ready. Halloween is a big event in the UK, like the U.S. and with a prolific gruesome history there are plenty of ghoulish tales and eerie places to haunt you. Mainly, get dressed up and carve that pumpkin, or turnip, a common alternative in the UK.
Bonfire Night comes straight after on Nov 5th and (rather morbidly!) celebrates the death of Guy Fawkes, but he was plotting to blow up the Houses of Parliament. There is usually huge bonfires in various locations and firework displays, however, his birthplace was York, so jump on a train and see the best fall bonfires there – along with his home (which is now a cosy old pub aptly named the Guy Fawkes Inn, opposite York's crown jewel, The Minster).
Fall is a stunning time to visit London and one of our favorite seasons in the city!
For your next stay in London, our friendly reservations team are on hand to help you select one of our stunning family vacation rentals. We can also help with shopping, itineraries, tours, dining reservations, and customized private experiences! Email us today for more information.