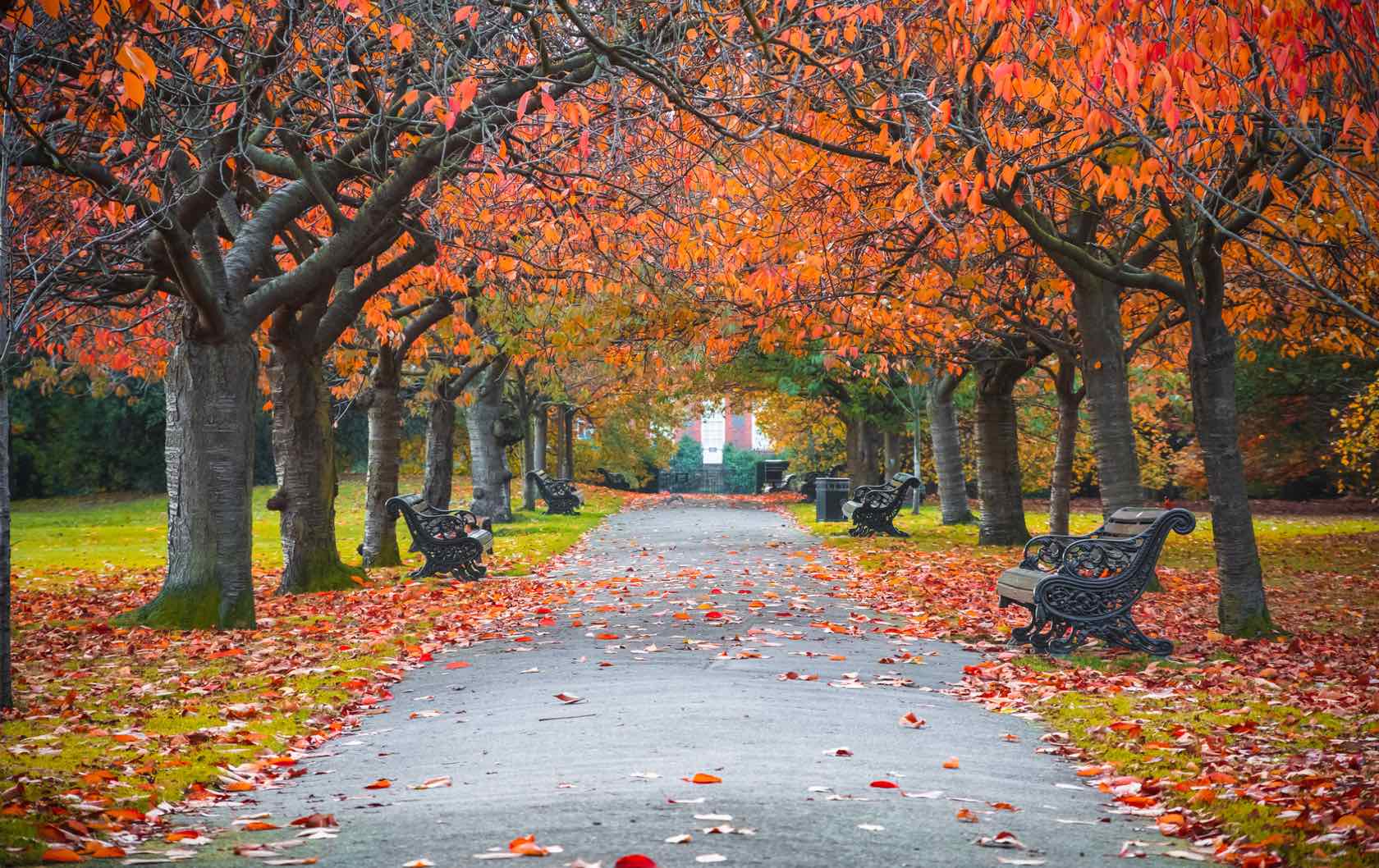 Because of the mild weather, fall is a great time to visit London; however, you do need to be prepared for varying temperatures and a bit of rain. Generally speaking, the days are mild and still long (daylight savings doesn't end until the end of October). That said, nights do tend to get a bit chilly, and, of course, there's that famous British rain. (October is London's wettest month.) Here's what you need to remember when packing for London in the Fall.
Packing For London In The Fall
The Classic Trench Coat
In case you weren't aware, the trench coat is a British invention. Both Burberry and Aquascutum claim to be the inventors of the garment, but most will agree that these days Burberry has done a better job of claiming it as their own. A good durable trench coat is perfect for London's wet weather. It's also an easy way to make a timeless fashion statement and fit in. Also, because trenches are lightweight, it's an easy and convenient piece to pack. We've come a long way from the standard-issue beige versions, but it is a classic for a reason. If you're after another classic British coat, then visit Barbour. There are several Barbour branches around London, and they're home to the iconic wax and quilted jackets.
A Travel Umbrella
A good, lightweight, small travel umbrella is probably the most important thing to remember when packing for London in the fall. Here's the thing about London rain: you never know when it's going to blow in. A good Londoner has an umbrella on their person at all times (and if not, they usually regret it.) Also, it's important that the umbrella is good quality, as it can be windy in the capital in the fall—especially around the city center, by the Thames and on the bridges.
Chic Sunglasses
With all this talk about rain, you may be wary of traveling to London in the fall, but don't be! The light in London is just spectacular in the fall. And the days are still pretty long too. Also, in the early fall, it's still mild enough to eat and drink outside. Here are a few of our favorite rooftop spots and outdoor beer gardens. Don't forget your sunglasses—and make sure they're cute. London is a very stylish city, after all. (If you need some style inspiration for your London looks, check out these affordable British designers who will have you looking your best (and your most British!).
Flat Waterproof Shoes
London is a walking city. Yes, there is a great tube network and plenty of double-decker buses, but walking is the best way to take in all of London's charms. To make sure you're comfortable, make sure you pack some flat shoes. (If you can find a waterproof or water-resistant pair, that's even better.)
A Cozy Knit Sweater
When packing for London in the fall you cannot forget a cozy "jumper" (sweater). Warm, insulating sweaters are a must for any trip to London in the fall and winter. As heating is very expensive in Europe, establishments don't exactly blast the heat as they do in the states, so a few cute and cozy sweaters are not only a stylish accessory to any outfit but also sometimes a necessity. Sweaters take up a lot of real estate in a suitcase, but the good thing about renting a real London apartment (as opposed to a small hotel room) is that there is plenty of space. Our London Perfect apartments have lots of closet space, so you never have to worry about over-packing—especially if you're staying at the spacious, four-bedroom Gloucester in Kensington.
A Portable Charger
Because you'll be out sightseeing for long stretches, it's a good idea to add a portable charger to your packing list. You don't want to miss out on any Instagram opportunities!
Haircare And Skincare
London has hard water, which means products don't wash out of your hair or off your skin so easily. To make sure that you're looking your best for your trip, bring some clarifying shampoo. Also, hard water tends to dry out the skin and hair because of the presence of more minerals like calcium, magnesium and iron. To counter this, pack some leave-in conditioner and a strong facial moisturizer or face oil. If you forget, you can also stop by Boots, which is a local pharmacy chain with locations all over the city of London.
Ready to start planning a trip to London in the fall? It's the perfect time to go and the team at London Perfect can help you find the ideal London vacation rental. Get in touch today.