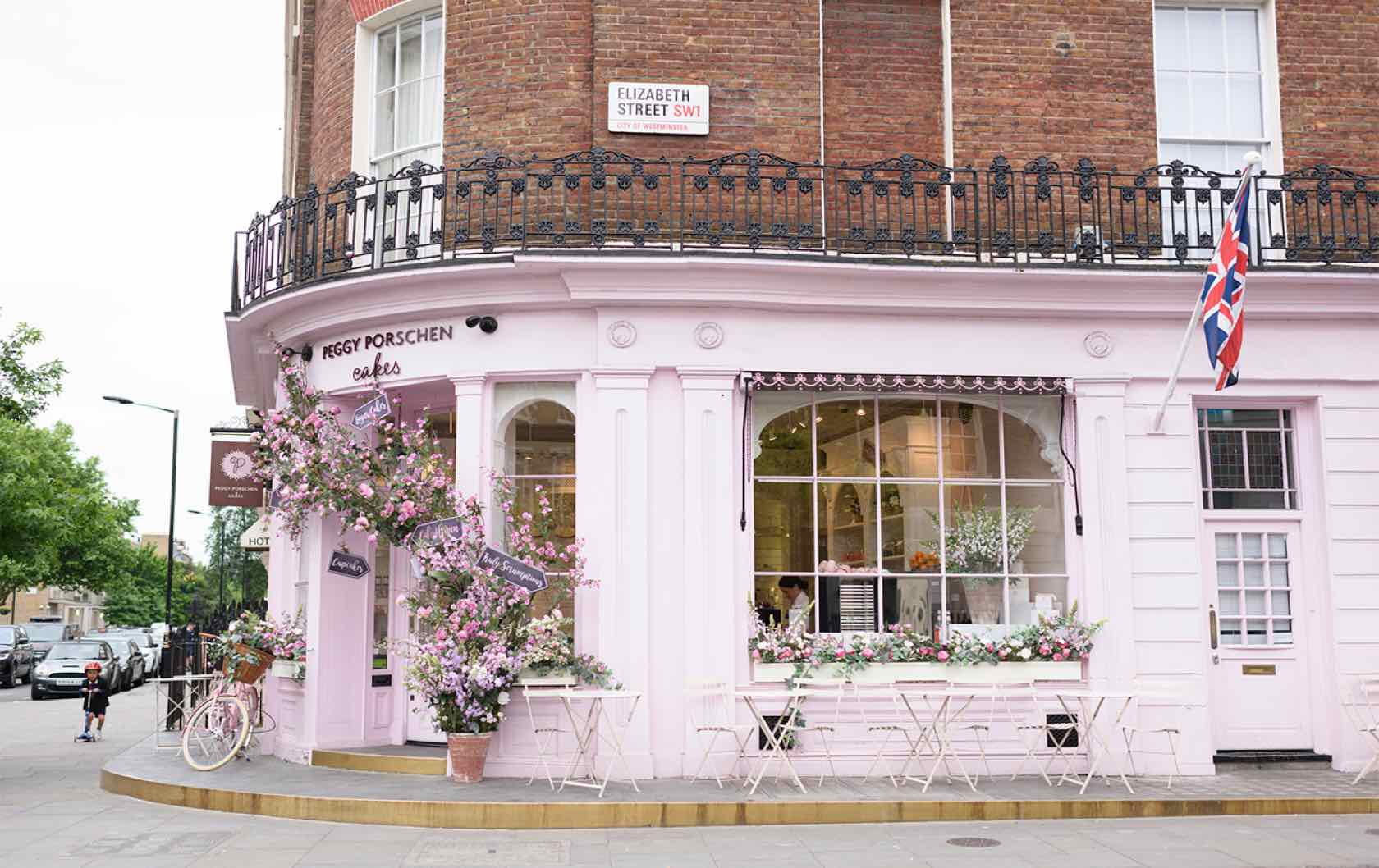 London is one of the most photogenic cities in the entire world. If there's any doubt, then take a peek at these fabulous London Instagram accounts that truly show off the many sides of this multifaceted city. From dazzling city views to the quaintest of mews, to food, fashion and everything in between, these shots will have you reaching for your passport and booking yourself on the next flight to London.
10 London Instagram Accounts To Inspire Your Next Trip:
"Tired of London, tired of life," goes the saying. This is one of the London Instagram accounts that make you feel like it's impossible to ever tire of this capital city. The account, run by Instagram sensation Siobhan Ferguson, even inspired a coffee table book of the same name, which displays the best shots from this oh-so-pretty feed. London, you've never looked better.
https://www.instagram.com/p/Bhd2j-2BAtC/?taken-by=prettycitylondon
For some of the best shots of West London—where many of the stunning London Perfect apartments are located—you have to follow Rosie. She's a roaming blogger who loves to highlight local businesses and hidden gems like delightful brunch spots, flower shops and chic boutiques.
Fans of Rosie can also follow her dog, Mr. Custard. Part Yorkie and part Maltese; Mr. Custard just may be one of the cutest and chicest four-legged friends in London. Both Rosie and Mr. Custard are living the life in London!
https://www.instagram.com/p/BiR0kPLHvYo/?taken-by=rosielondoner
Tower Bridge from the vantage point of a bird. Tube tunnels shot at warped speed. A cityscape draped in fog. These are just a few of the Instagram shots from photographer Ben Moore, who shows London at its most epic and cinematic. Aerial drone photography features proximately and his glitter twilight shots are positively swoon-worthy and dizzying. Ben reminds us just how big, beautiful and boundless the city really is.
https://www.instagram.com/p/Bh_8csHhaAk/?hl=en&taken-by=bemorephotos
This lady of London (from Bravo's hit show, Ladies of London) delivers fashion, fun and flair. In cute florals or seriously on-trend structured suits, she'll not only show you some of the city's most scenic streets, but she'll also inspire you to pack the perfect British wardrobe. Check out a few of our packing tips here.
https://www.instagram.com/p/Bkfb1-ThHgr/?taken-by=juliet
Foodies rejoice! This mouthwatering Instagram feed shows you London's best restaurants, street food spots and bars. Just do yourself a favor and don't scroll through this feed if you're hungry. This food-focused Instagram is also a great way to keep updated on all of the new eateries opening up in London. Like any big city, the food scene is always changing and evolving. (But that's just another reason to keep coming back!)
https://www.instagram.com/p/Bg_AHXPDvKD/?taken-by=london.foodguide
History buffs will truly appreciate this Instagram feed, which shows how London has changed throughout time. It's a great way to learn about the city before your next jaunt across the pond.
This feed also highlights how much of London has been so well preserved. For example, how cool is this antique photo of Notting Hill's Portobello Road Market? Our very lovely Leicester apartment is just around the corner.
With over three million followers, this Instagram feed keeps you updated on all the royal news. Though it's not the official royal palace account (that's @kensingtonroyal), this is one is a bit more fun and engaging. You may even gather some clues on where the young royals hang out.
If you can't get enough of this regal family, be sure to check out our bespoke Windsor Castle tour, so you can see where Harry and Meghan tied the knot.
From the coolest new gin joints to the most classic of British pubs, this feed has you covered. With mentions of the best watering holes, this account does a particularly good job of tracking London's exciting and evolving craft cocktail scene. Just be forewarned: Your list of places to drink in London is about to get very long. (But we'll drink to that.)
https://www.instagram.com/p/BhY2mnygi3T/?taken-by=bestlondonbars
For London's loveliest pictures, Bei Na Wei is a must. Her pictures show off London at its most ethereal and photogenic—like in the springtime when the pastel-colored houses are covered with blooming flowers and tangles of vines. This is one of those London Instagram accounts that will have you falling in love with London over and over again.
https://www.instagram.com/p/BjsVxx3BCEh/?taken-by=bei.bei.wei
Forgive us for some shameless self-promotion, but we're proud of our account, which gives you a real glimpse of what it's like to live in London. We don't just show off our stylish apartments, but also the amazing neighborhoods in which they sit. There's just so much to discover.
If your Instagram feed is in dire need of some London snapshots of your own, contact London Perfect today for the most Instagram-friendly apartments in the most camera-ready neighborhoods. You Instagram feed will never look better.