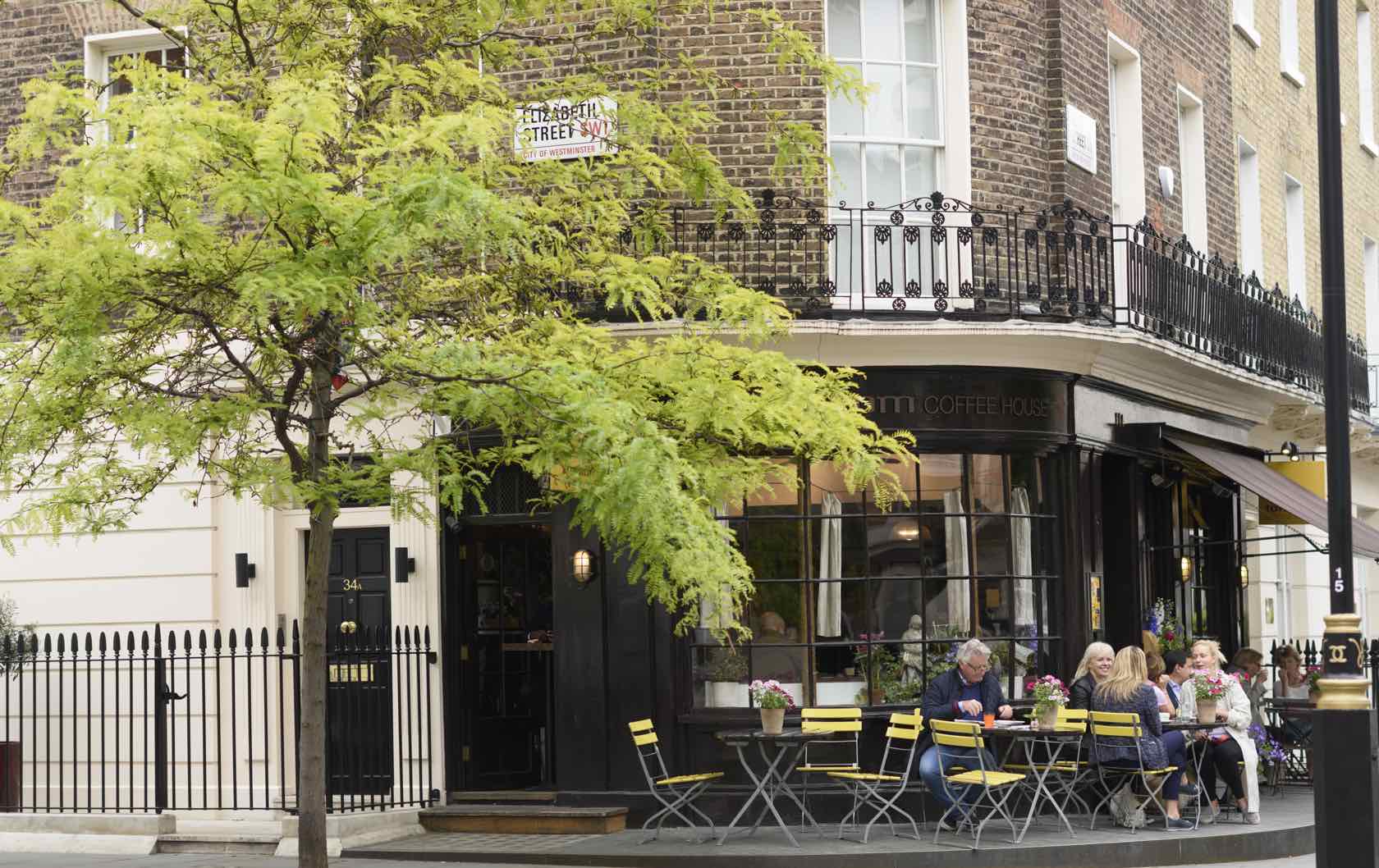 Summertime and the living is easy—especially if you're planning on spending some time in London. The capital has many charms that change with the seasons, but summer is especially magical. The city's whole population cannot help but to fall under its spell. From the spectacular sunshine to the sweet strawberries, these are just a few reasons why summer in London is simply not to be missed:
Why Summer In London Is Pure Magic
There Are Long Daylight Hours
Don't forget your sunglasses. While Britain only gets a paltry eight hours of daylight in January, in July, it enjoys nearly seventeen glorious hours of light! This means that at the height of summer, it doesn't get totally dark until about 11 p.m. Since most parks close at dusk, this means you have plenty of time for long dinner picnics. Take your pick of our favorite picnicking spots.
Also, with all that daylight, you're going to want to be sure that you snag one of our luxury apartments with outdoor spaces. Soak in the summer from the prime vantage point of your own private patio, terrace, or backyard.
It's British Strawberry Season
British strawberries are outrageously delicious. It wouldn't be summer in London without them. Grown all around the UK in places like Kent, Sussex, Lancashire and Wales, British strawberries hit their peak deliciousness in the summer.
There are even a few farms near London where you can go and pick your own strawberries. At Parkside Farm in Middlesex, you can find strawberries, raspberries, blackberries, blackcurrants and redcurrants, as well as some prime veggies like French beans, zucchinis and Swiss chard.
Though best eaten straight from their paper carton still warm from the sun, you can also enjoy British strawberries in traditional British desserts. Try making your very own Eaton Mess, which is a literal mess of crushed meringues, whipped cream and the key ingredient: British strawberries. (It's basically a take on strawberries and cream.) This dessert is named after the exclusive private school, Eton College, where it originated.
You can also try making a Pimm's Cup cocktail with all those beautiful berries. (See below for further details.)
You Get To Swim In London's Lidos and Ponds
Most tourists don't realize that London is home to plenty of public pools (called lidos) and even ponds, which permit swimming. London lidos come in all conditions—some high spec and modern and others basic and practical. Try the Brockwell Lido for a fancy dip, as it recently underwent a sleek new refurbishment. Or for a real British experience, try going for a swim in one of London's ponds. (Yes, really!) We suggest making a splash at the pretty Serpentine Lido in Hyde Park. It's an experience you won't forget anytime soon.
Everyone's Outdoors
Sun-starved Brits simply cannot stay indoors once the summer rolls around. This means the pubs and parks are flooded with people coming out of hibernation. Everyone seems to be in a great mood and just grateful to be out of the house. There's nothing more cheerful than seeing the pub overflowing onto the street with happy people. The rooftop bars are also packed but in a fun and buzzing way.
Also, there's no need to go inside once it's dinnertime. London has plenty of outdoor eateries and restaurants to choose from. So if you're clever about it, you can spend the entire day outdoors.
It's Pimm's O'Clock
And the final reason why summer in London is not to be missed? You get to drink Pimm's Cup! Pimm's Cup (or just Pimm's) is a British cocktail that can be seen everywhere throughout the capital during the summer. It's sort of like British sangria, as it's served with pieces of fruit (usually strawberries, oranges, lemons and/or cucumbers) and plenty of mint.
Ordered by the glass or jug, the official recipe calls for fruit and mint, along with Pimm's No. 1 (a mild herby liqueur), mixed with lemonade, which is carbonated in the United Kingdom. It's refreshing and not too sweet. In fact, it's just what you want in the summer to cool you off. Also, since the recipe is so easy, you can try whipping up a batch yourself. It's the unofficial drink of the British summertime.
Want to spend your summer in London? Let us know! We will help you find the perfect London apartment for summer, autumn, winter and spring.