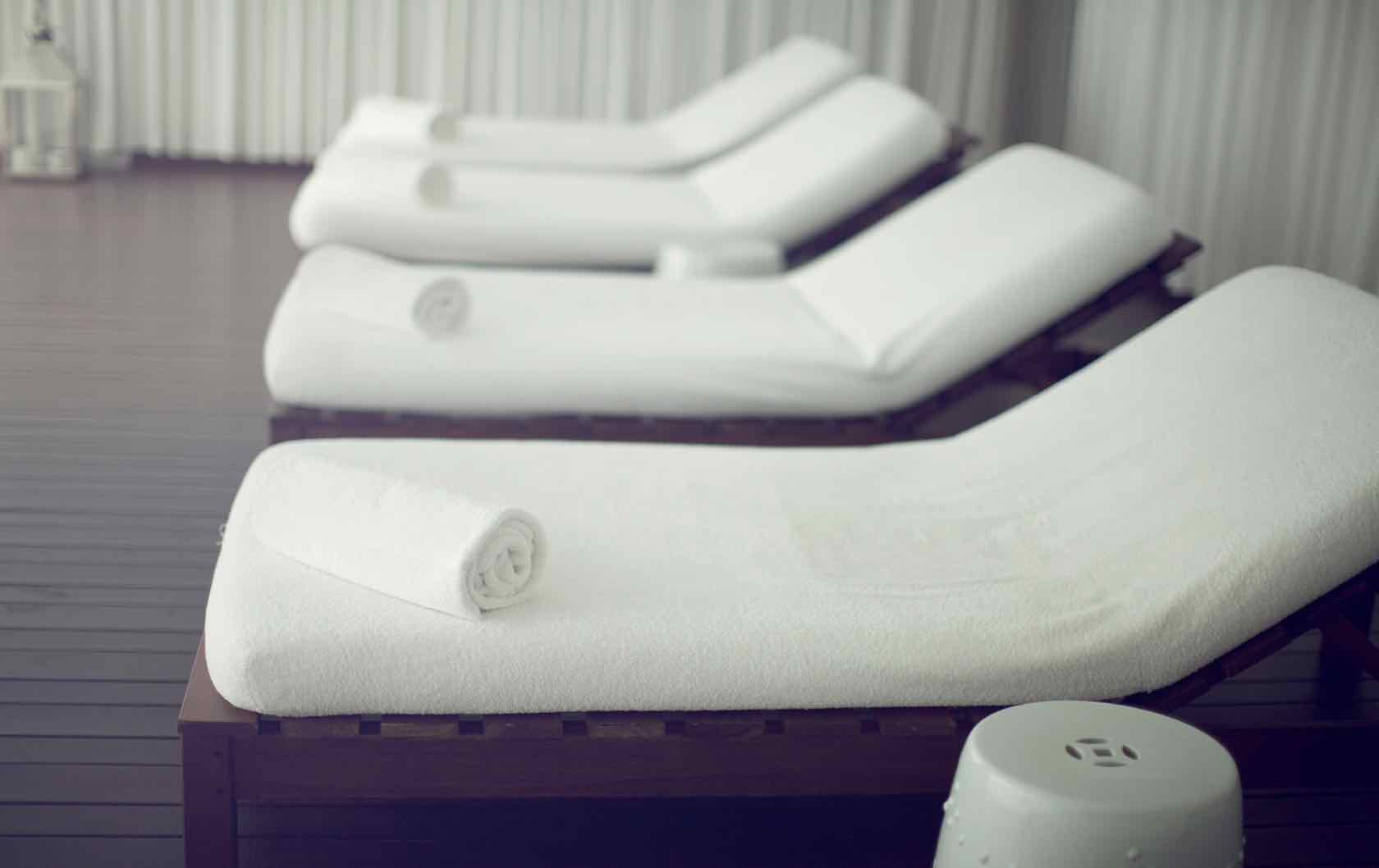 With cute, cozy pubs and gorgeous parklands designed for hand-in-hand strolls, London is the perfect city for romantics. There's no better excuse than Valentine's Day in London to plan a night on the town or just a lovely day out (there are plenty of sweet activities to enjoy like afternoon tea and river cruises). Whether you're pushing out the boat at one of London's most romantic restaurants or just cuddling up on the couch in the perfect apartment built for two, these salons and spas will have you looking and feeling your best.
Where To Get Glammed Up For Valentine's Day in London
London Grace
Get your fingers and toes ready for Valentine's Day in London with a trip to London Grace's nail bar. There are several London Grace locations in London, but our favorite is the Belgravia one, as it's right by the Belgravia apartment, which is very romantic with its fireplace and a small balcony. London Grace is also a coffee bar and cocktail bar, so you can enjoy a drink while you're getting your expert mani/pedi. Services at London Grace start at just £10 and can be done in just 15 minutes, though if you have plenty of time, there are longer services to enjoy as well. Also, all treatments are 15-percent off when you visit during "happy hour" (Monday and Tuesday from 3 p.m. until 5 p.m.). There are always new colors and collections to try.
Embassy of Beauty
Located on Kensington Church Street, just around the corner from a few of our most impressive London Perfect apartments like the four-floor York, is Embassy of Beauty. This is a gold-inflected sanctuary of indulgence and relaxation. Offering exquisite facial treatments by hard-hitting French beauty brand Biologique Recherche, this gorgeous little spa is the perfect treat for Valentine's Day in London. Treatments take place in the spa's lower level and are completely customized for your skin type. There are both face and body treatments available, along with a small menu of "luxury treatments," which include heavy-duty treatments like micro-needling and electrospun masks.
Salon 64
Located in the buzzy heart of London's Soho neighborhood, the ultra-fab Salon 64 is another great option for Valentine's Day in London. Not only is this salon highly skilled with hair (the owner is a big-time celeb stylist), but also this inviting salon is a great place to retreat to for a few hours. (The gas fire pits are especially cool and welcoming.) Drinks and coffee are served too. Also, each seat is outfitted with a private makeup station perfect for a post-blow-out makeup touch-up. You can also book a makeup application session and a basic mani/pedi here.
FaceGym
Notting Hill's FaceGym is billed as "the world's first gym for your face." So, if you're after an interesting facial, this is the spot to check out. Though it's designed to look like a gym, you don't have to do any working out here. Instead, just sit back while the pro team works miracles on your skin. Each treatment is vigorous but non-invasive. For big events like Valentine's Day, try the Party Face treatment. It sculpts the face with a powerful cocktail of vitamins, peptides and acids and will leave your skin glowing. FaceGym Notting Hill is right near the Danebury, which is a very stylish rental option. Also, it's right around the corner from the pretty Leicester apartment rental, which would make a great option for Valentine's Day, as the color scheme features plenty of playful pops of red and white.
Other Options…
There are no shortages of salons and spa to check out in London. Other than those listed above, check out Treatwell. Treatwell lets you view and book appointments for hair, nails, makeup, etc. online with last-minute-discount prices. (Book off-peak to get the best deals.)
Another option to check out is Secret Spa. Secret Spa is a mobile beauty service where stylists and therapists come to you. They can carry out your treatment right in your very own London Perfect rental. There's a full range of services on offer. A favorite is the IV Drips. Secret Spa works with Effect Doctors to administer vitamin-filled intravenous drips. (They're a great way to pep up before or after a long-haul flight.) Secret Spa also does lashes, makeup, full-body massages and hair. You can even book more than one therapist at a time if you're in a rush.
Get in touch with the team at London Perfect today. We can help you find a romantic apartment for two for Valentine's Day. (And we have apartments of all sizes for the rest of the year.)