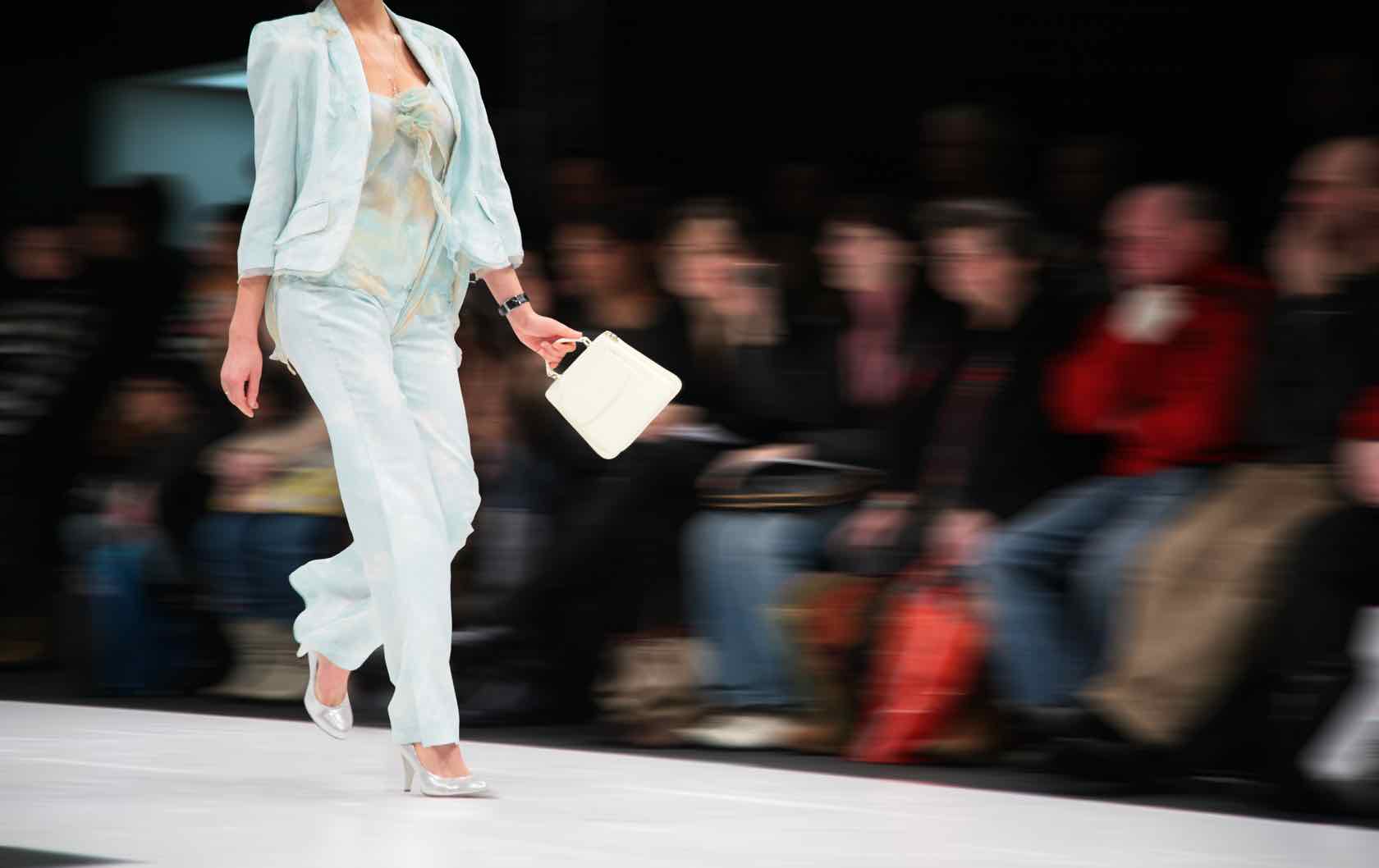 With a bustling fashion scene that ranges from high street to haute couture, London Fashion Week is one of the most important dates on the global fashion calendar. Taking place twice a year (in February and September), London Fashion Week features the work of over 250 designers, but you don't have to be a fashion-world insider to enjoy all the action. In London, the public is actually invited to join in via citywide celebrations and special ticket packages. Here's how to make the most of London during its most stylish week.
Inside London Fashion Week
What Is London Fashion Week?
London Fashion Week is when designers showcase their new collections in order to generate sales for their products. During Fashion Week season, it's estimated that over £100m in orders are placed. The season is mainly made up of catwalk shows and designer exhibits. Once these were only open to exclusive members of the industry and press, but now tickets are available to the London Fashion Week Hub, located at The Store X at 180 Strand.
Also, in addition to the fashion shows, this year the British Fashion Council is throwing a City-Wide Celebration to take place during London Fashion Week February 2020. The City-Wide Celebration will include talks, workshops, exhibitions, installations, exclusive launches, parties, live entertainment, windows displays, catwalks and pop-ups.
When Is London Fashion Week?
London Fashion Week happens twice yearly, once in February and once in September. In 2020, the dates are February 14-18 and September 18–22. Every year, the dates shift slightly.
How Can I Get Tickets?
Tickets are available here and include four public sessions taking place on Saturday, February 15 and Sunday, February 16. Both standard and VIP packages are available and tickets are divided by day and time and at start at £135. Tickets include access to a catwalk show in the London Fashion Week hub; an exhibition; a talk; and some extra goodies like a complimentary drink and LFW tote bag.
Where is London Fashion Week?
The Fashion Week Hub at 180 The Strand will be bustling with activity during Fashion Week. Even if you're not going to the shows you can enjoy the pre- and post-show energy of the area. (Find a full schedule here and expect big crowds at Victoria Beckham, Molly Goddard and Burberry.)
In addition to the activities at the Fashion Week Hub at The Store X at 180 Strand, most of the private shows and after-party events take place around Mayfair. Right near the hub you'll find Somerset House, which is the home to the British Fashion Council. You can stop by this picturesque courtyard to see an exhibition or even grab a bite to eat at one of Somerset Houses' five cafes and restaurants.
Where Should I Stay When Visiting London During Fashion Week?
As London Fashion Week is one of the big four fashion shows (the other three being New York, Milan and Paris), London can get very busy during its bi-annual fashion weeks. Skip the hotels which will be overpriced and overbooked and instead get yourself a London Perfect Apartment. In addition to having some very stylish digs, London Perfect apartments are also located in London's best neighborhoods. For easy access to The Strand, stay in the three-bedroom Belgravia in the upscale neighborhood of Belgravia.
Or you can also stay in the ultra-exclusive, luxury-shopping haven of Knightsbridge. The three-bedroom Spencer is in the heart of London's top shopping districts and just around the block from Harrods, one of London's most iconic department stores. In addition to Harrods, Knightsbridge is also home to some of the royals' favorite shops. Get in touch with the team at London Perfect. We can help you find the perfect apartment for you for both short and long stays in London.
What Else Can't I Miss?
Even if you skip out on Fashion Week and its surrounding events, there's a whole slew of fashion-forward activities to enjoy in London—whenever you visit. Check out Room 40 in London's Victoria and Albert Museum, which includes the largest and most comprehensive collection of dresses in the world, spanning five centuries. Highlights include opulent 17th-century gowns and 1930s eveningwear, plus groovy daywear from the 60s. Also, the critically acclaimed Mary Quant exhibition is running through February and includes over 200 pieces from the iconic British designer who revolutionized high-street fashion. Another fashion hotspot is the Fashion and Textile Museum in Bermondsey. The show, Beautiful People: The Boutique in 1960s Counterculture, will be running from July until early October 2020 and will feature pieces worn by Beatles, the Rolling Stones and Jimi Hendrix.
Lastly, no matter when you choose to visit, rest assured that there will always be plenty of shopping to enjoy in the city of London.