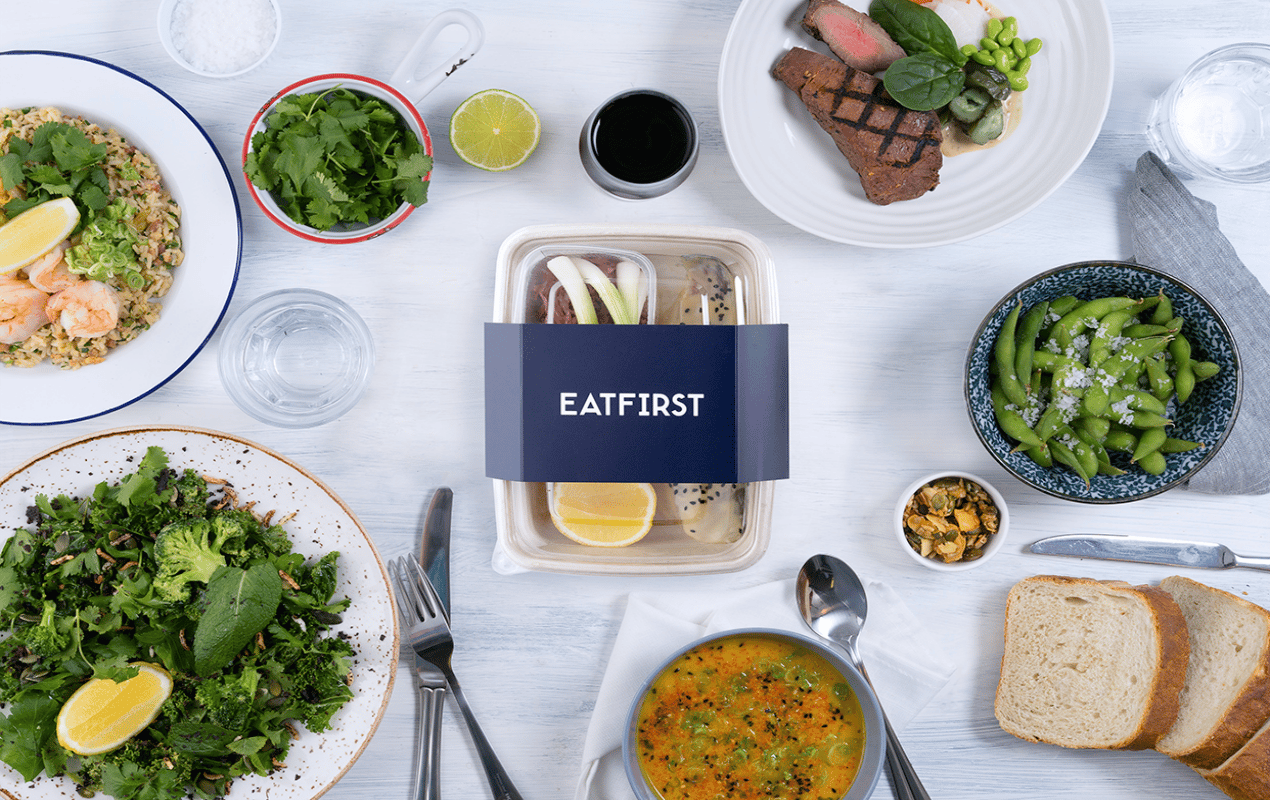 It's perfectly understandable that after a long day of touring the city of London, you may simply want to return to your London Perfect home, kick off your walking shoes, and just relax before the next round of excursions.
But what do you do if you're in the mood for an expertly prepared meal with London's best ingredients, but you're not necessarily in the mood to go out, or to cook it yourself? (You are on vacation, after all!)
Well, you'll be delighted to know that we have found the solution – and it is perfectly aligned with the tastes and high expectations of our company, as well as our London Perfect guests.
We are excited to introduce a new partner – a revolutionary new food delivery service called EatFirst – which we think will make life at your London home even easier.
There were a few appealing aspects of EatFirst that caught our attention, and which made us think that this was the perfect service to share with our London visitors.
For one thing, the roster of chefs at the company is nothing short of outstanding. Boasting a collection of cooking professionals from London's famous Roka restaurant, grand Four Seasons resorts around the world, Germany's Michelin-starred Tim Raue restaurant, and other acclaimed London and NYC eateries, the wealth of talent was obvious from the get go.
The other main factor was the nutritious and local nature of the ever-changing menu. EatFirst has fresh vendors all around the city, and has a daily menu based on what's in season, and what has been locally and sustainably sourced. The end result is a local "delivery menu" like no other, and which features a colorful array of dishes that rival the fare at any top restaurant in London. (And no reservation required!)
This combination of thoughtful ingredients and a talented team of chefs would be a fine backbone for any restaurant, but the biggest wow factor is that you don't have to travel to enjoy the fare – it's delivered right to your London Perfect home.
All you have to do is place your order ahead of time, (by 12:30 pm for lunch, or 8:00 pm for dinner), include your address, and wait for your delivery. The food arrives chilled to preserve the optimal amount of nutrients and vitamins, and is easy to heat up, as needed, in your own London Perfect kitchen.
We have to admit – we also like that all of the cuisine is easy to peruse and order online. The menu changes all the time, (and is chock full of enticing pictures), and our guests are just a few clicks away from having a world-class meal delivered to their home.
So what's on the menu? Quite a bit, and it's wonderfully varied for brunch, lunch or dinnertime patrons.
We were impressed by the brunch fare, which went beyond the basics and included healthy juices, as well as the dinnertime entrees, which coincided with fresh veggie side dishes, decadent desserts, and even unique local craft beers that are up-and-comers on the London culinary scene. There's even kid-friendly dishes on the menu, which will appeal to young visitors, but which also contain their own unique and healthy spin.
So spend an evening away from cooking or dining out, while still ensuring that your family enjoys the best (and healthiest) cuisine the city has to offer, by enjoying a perfectly prepared and delivered meal.
With exquisite options, service, and an elevated take on both product and customer service, we have a feeling that EatFirst will fit right in with our London Perfect style. Click here to find out more details and to start ordering!