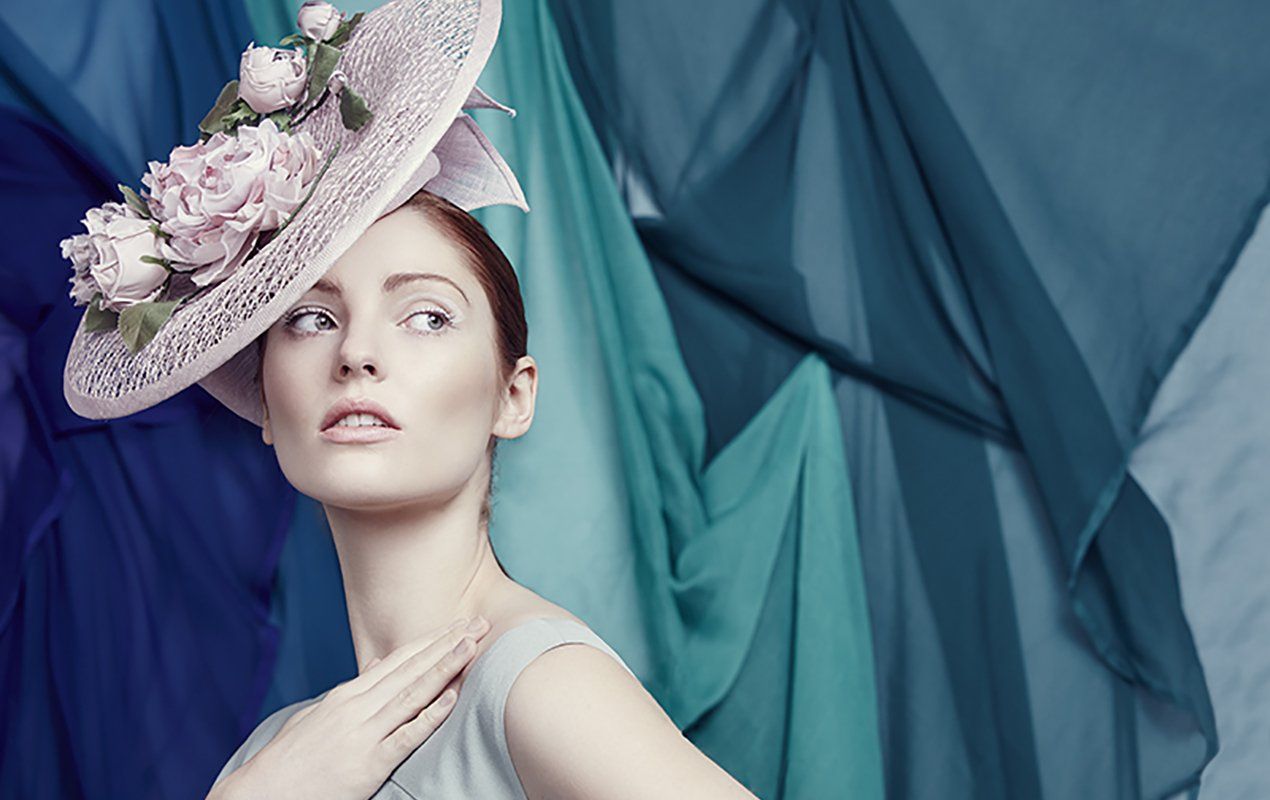 We are thrilled to welcome Rachel Trevor-Morgan, milliner to HM The Queen, to share with us the inspiration behind her exclusive range of hats, and the creative process that goes into these much sought-after designs.
Rachel's hard work and dedication to her craft has earned her The Royal Warrant of Appointment to Her Majesty The Queen. This unique position is something Rachel is deeply proud of and is happy to share with us here at London Perfect. Rachel also describes her perfect day out in London, and we think there are some fantastic recommendations for you and your family to enjoy during your stay.
What first inspired your love of millinery?
My mother always wore a lot of hats so I was very aware of them from a young age. The fact that our house was next door to a milliners shop must have subconsciously influenced me.
In fact, I rather fell into millinery by mistake. I was hoping to study theater costuming post A levels but managed to get a job with milliner Graham Smith, during what I thought would be a gap year. He was a master of his craft and from that point I never looked back.
Your hats are all hand-made, demonstrating exquisite craftsmanship – how much work goes into each design?
People often don't understand just how much work goes into a piece of couture millinery. Each of our hats is made totally by hand in my London workroom and takes many hours of handwork. The process starts with the dying of the straw or silk. We then hand block the shapes, hand wire and edge each hat. The trimmings are usually the most time consuming. When making flowers we cut and curl all our petals, often using many different colors to get the desired effect. A beautiful spray of silk flowers can take many days to create.
In 2014 you were granted The Royal Warrant of Appointment to Her Majesty The Queen. Can you tell us about this distinguished honor?
It is of course a great honor to be granted a Royal Warrant.  You have to have been providing goods or a service for at least five years, you then have the opportunity to apply. It is a long and anxious wait and by no means automatic. It is one of my proudest achievements and the best seal of approval!
The Queen has worn your hats to many high-profile events including Royal Ascot – do you have a hat, which is a particular favorite?
I have several favorites. Over the last 10 years I have made over 60 hats for Her Majesty so there have been many styles. I love the first hat that I made for her, it was a natural and gold straw. It was such an exciting moment in my life. The Queen has probably worn more hats than anyone else in the world. To be making hats for her is extraordinary.
How would you describe your perfect day in London?
My perfect day in London would involve being out and about with my family – my husband and our 3 children. We would start with a late breakfast at the Regency Café in Westminster, this is an old school café and local to home. It has been used as a location in many shoots and films – it's an institution. Then we could wander over to the South Bank and along the river. The Thames is so beautiful at the moment and there is so much to see. We would perhaps take in an exhibition along the way and stop for coffee in one of the numerous cafés.
I would like to end my day at Portrait restaurant on the 3rd Floor of the National Portrait Gallery. With its good food and magnificent views across the London Skyline, it's a truly great way to spend an evening.
What would you recommend as your Top 3 places to visit in London?
The V&A is a stone throw away from my showroom in St James and no matter how many times I go, I never tire of the building or its displays. There is always something new to discover. Columbia Road Flower Market is a great inspiration as I love flowers and am always looking for new inspiration; the quirky little boutiques and cafes that are scattered around the area have wonderful object d'art. Chelsea Physic Garden is a real haven of peace and quiet away from the hustle and bustle of London life. The garden is steeped in history, and every plant and flower has a story.
To find out more about Rachel Trevor Morgan click here to visit her website.
(All images by Catherine Harbour)