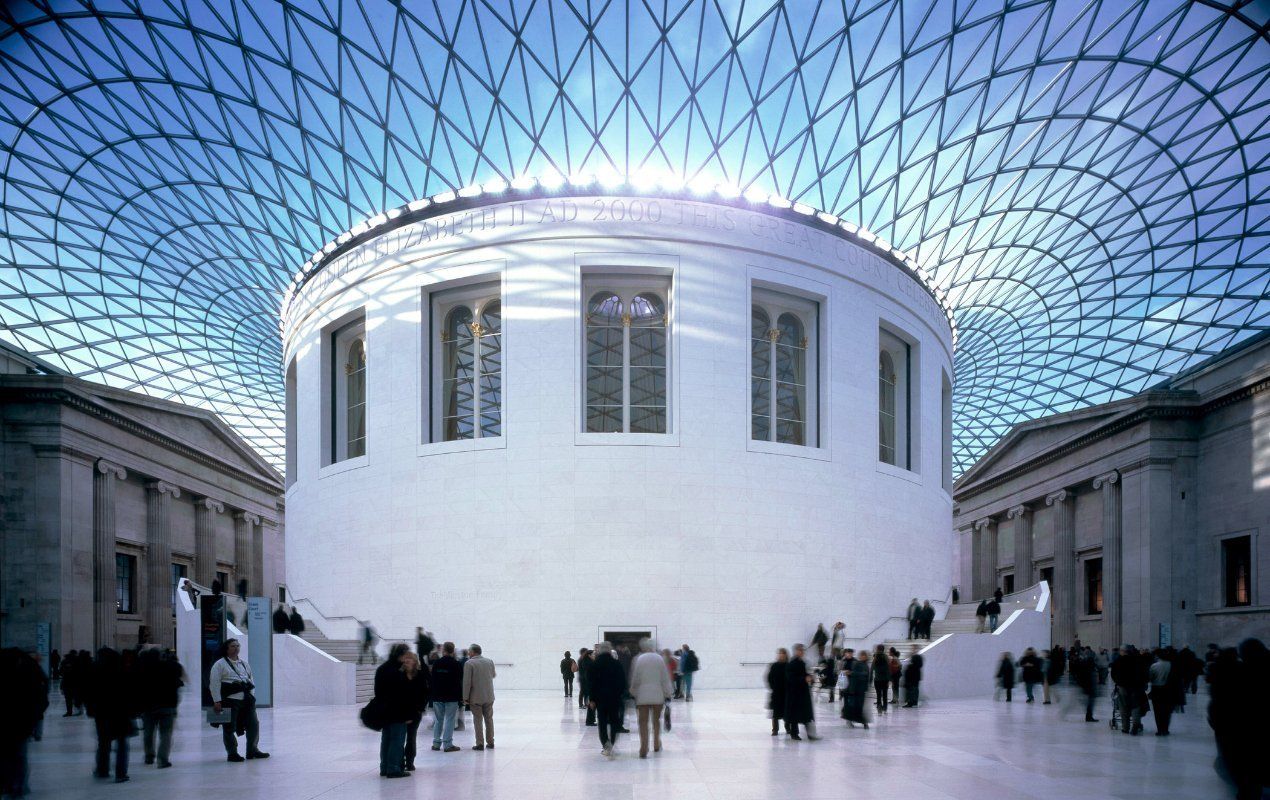 The British Museum, London
Attention all art lovers: it's time to mark your calendars for the best art exhibitions in London this 2017! Nothing makes us happier than a year of new shows to explore at London's world-class museums. From the magic of Michelangelo's Renaissance to the pop of Andy Warhol's 1960's America, London's museums are spanning centuries and cultures, offering a varied palette of stunning artwork to see this season.
Here are our top exhibitions to enjoy while in London:
The American Dream: Pop to the Present
The British Museum
9 March – 18 June 2017
Discover the British Museum's fascinating exploration of the American dream through decades worth of art. From 1960's pop-art right up to the present day; this ambitious exhibition includes the worlds' most iconic artists such as Andy Warhol, Jasper Johns and Kara Walker.
Michelangelo & Sebastiano
The National Gallery
15 March – 25 June 2017
The National Gallery has an exciting 2017 planned with world-class exhibitions in their schedule, ranging from Australian impressionists to Rembrandt. We're especially excited for its tribute to Michelangelo and Sebastiano; two incredible artists who worked alongside each other in the heart of the Renaissance.
© Pink Floyd Music Ltd photo by Storm Thorgerson/Aubrey 'Po' Powell 1971 Belsize Park
Victoria and Albert Museum
13 May – 1 October 2017
Meet us on the dark side of the moon at the V&A this year for an innovative exploration through Pink Floyd's illustrious career. This exhibition is the first of its kind, and will feature 350 original artifacts chronicling the music, design and staging of this iconic band. Read more about Pink Floyd: Their Mortal Remains.
Patent drawing for the geodesic dome courtesy of The Estate of R. Buckminster Fuller/Carl Solway Gallery, Cincinnati, Ohio.
The Design Museum
24 May 2017 – 15 October 2017
If you haven't seen this architectural gem yet, definitely pay the newly renovated Design Museum a visit. This year, they're commemorating the designs that have emerged from California in recent times. As they say, "'Designed in California" is the new "Made in Italy," and in this exhibition you'll find out exactly why. Read more about the California exhibition at The Design Museum.
Hokusai Beyond the Great Wave
The British Museum
25 May – 13 August 2017
The British Museum is celebrating one of Japan's most iconic artists in this exploratory exhibition. It will span the last 30 years of Katsushika Hokusai's long life, allowing us a glimpse into a fascinating culture.
Victoria and Albert Museum
27 May 2017 – 18 February 2018
This exhibition honors the 100th anniversary of the legendary designer Cristóbal Balenciaga's first fashion show. His innovative designs helped shape modernity in women's fashion during the 1960's and continues to influence designers today. Read more about Balenciaga: Shaping Fashion.
Cézanne Portraits
Image by Jeremy Thompson
National Portrait Gallery
26 October 2017 – 11 February 2018
For the first time, over 50 portraits from French painter Paul Cézanne will be on display in one cohesive collection. This exhibition includes paintings that have never been publicly shown in the UK before.
The Tate Modern
8 November 2017 – 18 February 2018
One hundred years ago, the October Revolution changed the face of Russia, and ignited an artistic movement. This exhibition pays homage to the Russian and Soviet artists over the course of five decades, including El Lissitzky, Gustav Klutsis, and Dmitri Moor. Read more about Red Star Over Russia.