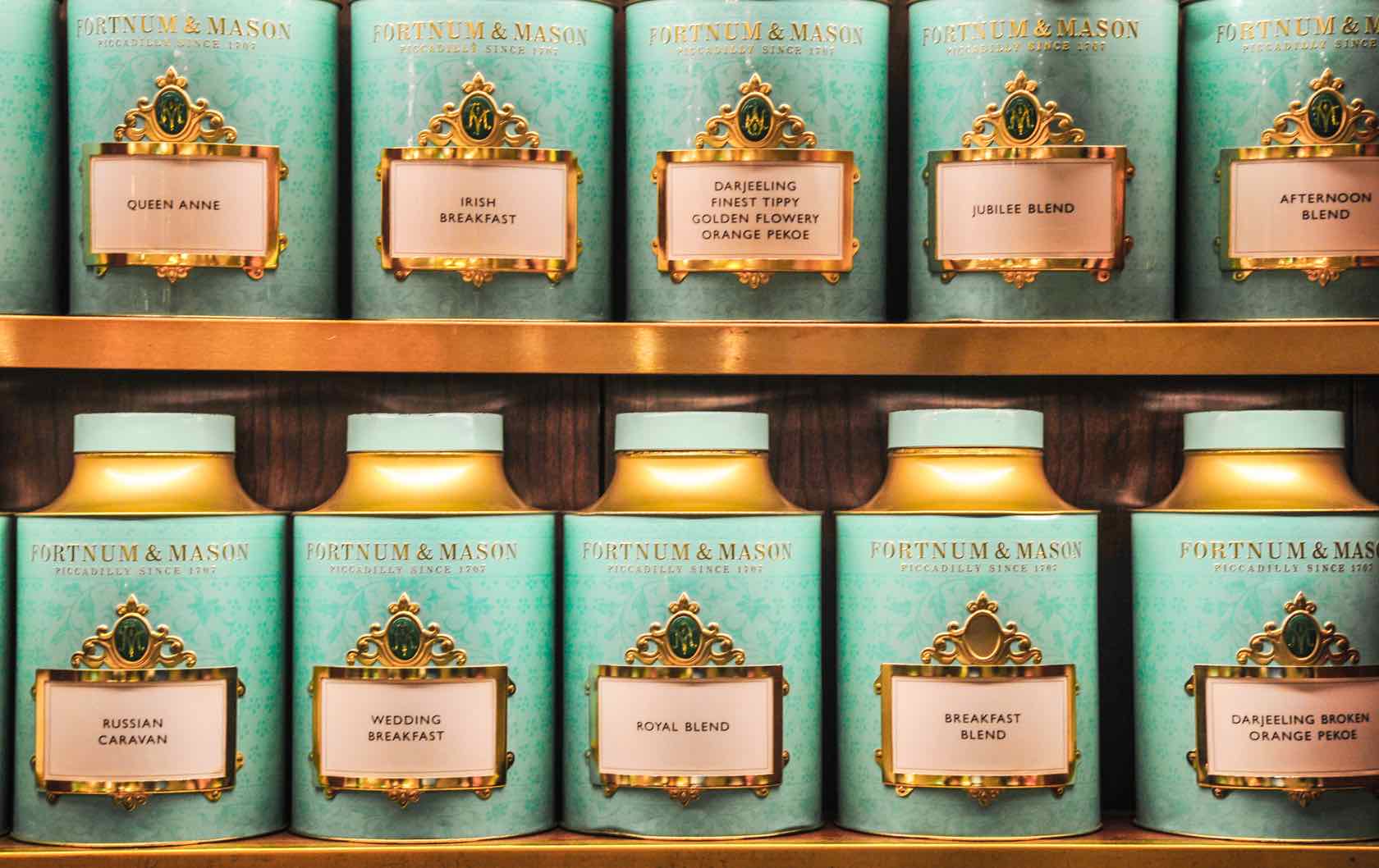 Let's be honest: Yes, London is home to some of the world's best museums and cultural institutions, but it also has great shopping, and that's one of its biggest draws. As an added bonus for the spectator shopper, many of London's iconic department stores are also must-see tourists sights as well. Packed with history, fame and cutting edge fashion and flair, these are the most legendary London department stores for fashionistas and history-buffs alike.
5 London Department Stores
Harrods
Out of all of the London department stores, Harrods takes the number one spot for being the best-known and most-visited shop. Harrods started off as a humble groceries and tea shop in 1849, which is a far cry from the seven-story, glittering icon it is today. Throughout the years, Harrods became synonymous with luxury, and in 1898, it became one of the world's first buildings to contain an escalator. Today, you can find over a million square feet of luxury retail space in Knightsbridge, situated right by London Perfect apartments like the two-bedroom Lennox and the three-bedroom Spencer in the heart of London's top shopping districts. Be sure and pass by at night when the store twinkles in lights. Also, a stop to the gorgeous Art Nouveau-inspired food hall is a must. It's a good spot for cute edible souvenirs too. (Here are a few other places for foodie-inspired gifts.)
Selfridges
Founded in 1909 by American Harry Gordon Selfridge, Selfridges takes up a whole block on London's Oxford Street, one of the city's top shopping thoroughfares. It's only second in size to Harrods. Selfridges' roof hosts all kinds of events and pop-up bars and restaurants. But most people don't realize that this is a tradition that dates back to the twenties and thirties when the roof garden was used by shoppers for a post-shopping stroll and respite. It also played host to fashion shows, until World War II when the store was bombed, and the rooftop gardens were destroyed. Today, the roof is back in action every summer. Last summer, it was a restaurant and bar—one of the most popular rooftop bars in London, in fact. Here are a few other top rooftop hotspots.
Liberty
With a charming Tudor exterior, Liberty is one of the city's loveliest department stores. Though it's near the busy and bustling Oxford Street, its tucked-away location on Great Marlborough Street adds to the appeal. The store dates back to 1874 and originally sold fabrics, ornaments and crafts from far-off places like Japan. Today, you can find designer luxuries, and the store also boasts the most wonderful perfume and beauty department. When visiting, don't forget to look up and check out the store's copper weathervane, which was designed to resemble the famous Mayflower ship. (It's over four feet high and weighs more than 112 pounds!)
Fenwick
Bond Street's Fenwick sells upmarket clothing, as well as international beauty products and accessories. There's also a great shoe department and they even have a few beauty treatment rooms if you're in need a quick mani or pedi. Dating back to 1891, Fenwick doubled in size in 1980. Today, this chic store stocks everyday fashions, as well as the big name international labels. (If you're after more affordable British designers, check out this list here.)
Fortnum & Mason
For a real treat, head to Fortnum & Mason in Piccadilly. One of the most opulent London department stores, Fortnum & Mason dates back to 1707 and sells luxury goodies like teas, chocolates, and wines and spirits. They're best known for their "hampers" or upmarket gift baskets filled with a whole array of edible treats. In an act of solidarity, Fortnum & Mason actually sent their hampers to suffragettes who were imprisoned for breaking their windows in 1911. Also, Fortnum & Mason provided provisions for the very first British Everest expedition, which included a whopping 60 tins of quail in foie gras and four dozen bottles of champagne!
Today, the store is as popular as ever and still full of surprises and secrets around every corner. The roof is a sanctuary for bees and boasts gilded beehives; there's also a mechanical clock with figures that move on the hour; and don't miss grabbing tea at one of the store's many restaurants.
Ready to shop at London's most fashionable and historic department stores? Get in touch with the London Perfect team today. We can help you find a vacation rental right by the city's best shopping districts—and with plenty of closet space.