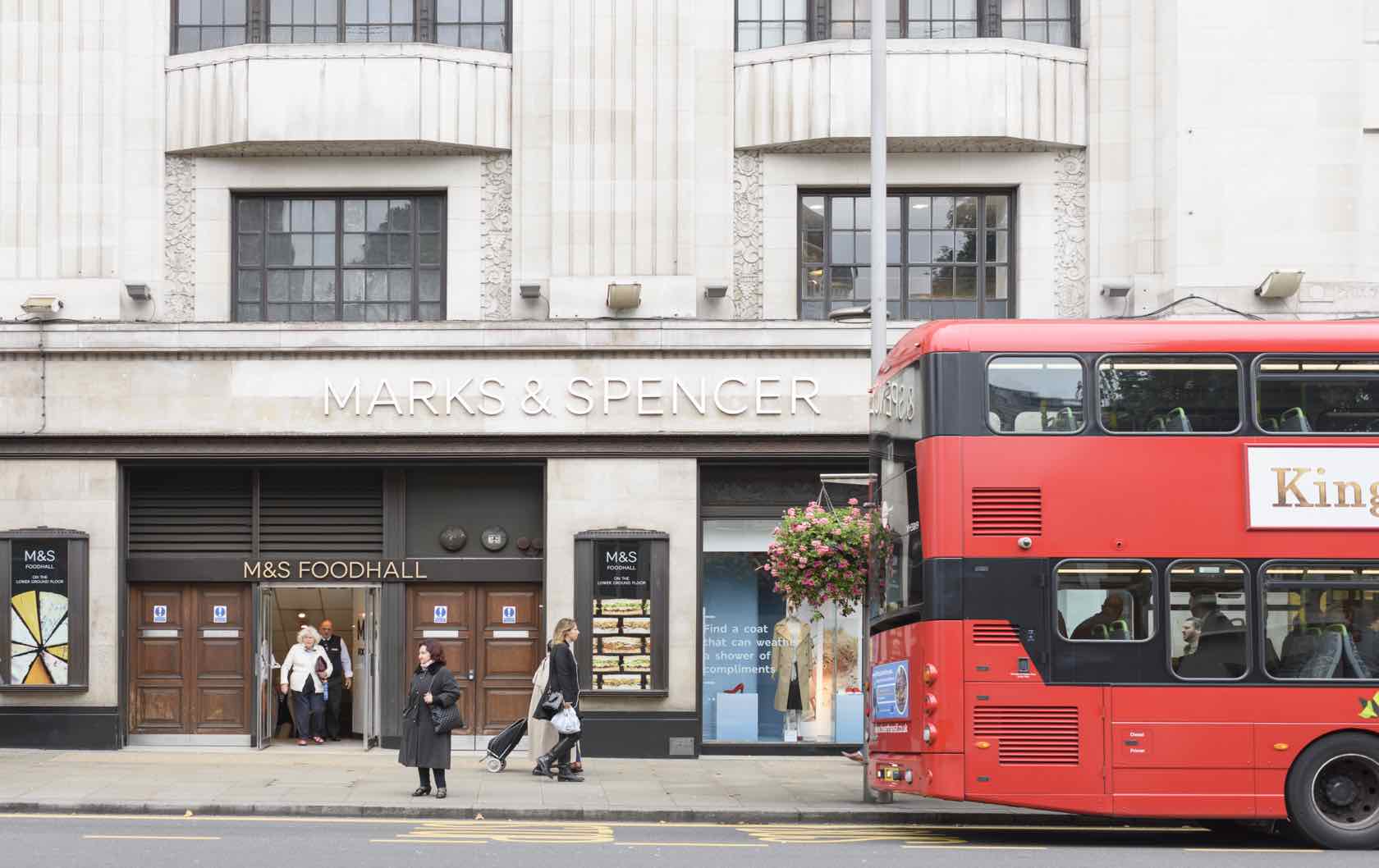 British grocery stores are an unexpected but surprisingly great place to do some souvenir shopping. They're well stocked with edible London souvenirs that may be hard to find back home like British biscuits (cookies) and crisps (potato chips) in fun and unusual flavors. (Prawn cocktail, anyone?). Supermarket souvenirs are also affordable and bound to please your friends, family and coworkers back home. Here's where to shop and what to buy.
Where To Shop
Two of London's best supermarkets are Waitrose and Marks & Spencer (M&S). They're both upmarket (but still affordable) and offer lots of choices. Also, there are plenty of Waitrose and M&S outposts near London Perfect apartments, which means you won't have to carry your groceries or souvenirs very far. For example, South Kensington's Waitrose Gloucester Road is right by the Salisbury, the Rockingham, and the Rosebury.
For a more upscale grocery shopping experience, you can also try the family-run food shop Partridges, which has two London locations, Sloane Square and South Kensington. These two shops are also within walking distance of London Perfect apartments (like the Palmerston and the Gloucester, respectively).
Wherever you choose to shop, bring your own bag, otherwise there is a charge of 5-pence per bag. And while you're shopping for souvenirs, pick up some groceries for yourself—our gorgeous London Perfect kitchens are designed to be cooked in and enjoyed.
Edible London Souvenirs
Gin (And Gin-Flavored Treats)
The most classic British cocktail may be the gin and tonic. You can pick up some cute and interesting London-themed gins at the supermarket, which make for a fun souvenir. For example, Partridges sells their own brand of Chelsea Flower Gin. It's flavored with rose and 19 other botanicals to pay tribute to the many flower markets and nurseries on the King's Road in Chelsea, as well as the famous yearly Chelsea Flower Show.
For something out of the ordinary, try bringing home elderflower gin, made from flowers of the European elderberry. Elderflower is a popular flavor for gin, sodas and cordials in the UK. You can also try sloe gin, made from sloe berries. Both will be readily available in any grocery store.
If you prefer not to gift gin itself, there are plenty of gin-flavored treats, which make great edible London souvenirs. At Waitrose and M&S, you can find gin-flavored gummies, fudge or chocolate. You can even find gin flavored teas!
Tea
If the Brits aren't drinking gin, then chances are they're drinking tea. There are plenty of teas to choose from at grocery stores, and they make ideal souvenirs because they're so light and easy to pack. You can stock up on the classic brands like PG Tips, Yorkshire Tea, Typhoo and Twinings, or you can go for something new and cute. Teapigs, for example, is a young British tea brand with great packaging and fun flavors. You can find them at most upmarket supermarkets. Check out where to buy our other favorite teas here.
British Chocolate
British chocolate is legendary. Though there are plenty of expensive, dedicated chocolate shops, the supermarket stuff is amazing and shouldn't be overlooked. The Cadbury brand never disappoints. Try the Cadbury Crunchie (honeycomb wrapped in chocolate); Cadbury Marvellous Creations Jelly Popping Candy Shells (somewhat self explanatory); or the Flake (a crumbly, thick straw of flakey chocolate). If you bring home Cadbury everyone will thank you.
Crisps
Crisps (potato chips) make another great edible London souvenir because they're made with unusual flavors. Typical British flavors include steak, prawn cocktail and cheese and onion. If you're after something really interesting, try Monster Munch, puffed-corn crisps shaped like claws and flavored with pickled onion. (Yum!) It's a favorite UK snack, and you can find it at any supermarket.
Biscuits
Every Brit knows that you can't have tea without biscuits (cookies). It has been said that on average Brits eat 52 biscuits per second! As biscuits are big business in the UK, supermarkets offer a wide selection. Favorite brands include Chocolate Hobnobs (coarse brown cookies dipped in chocolate) and Jammie Dodgers (shortbread sandwich cookies with jam filling). Other top picks include Custard Creams (cookie sandwiches with cream filling) and Jaffa Cakes (orange-flavored flat cakes). Again, you can't go wrong bringing home biscuits.
Ready to do some shopping for edible London souvenirs? Get in touch with us today. We can help you find a stunning London apartment to call home on your next trip to the UK's capital.