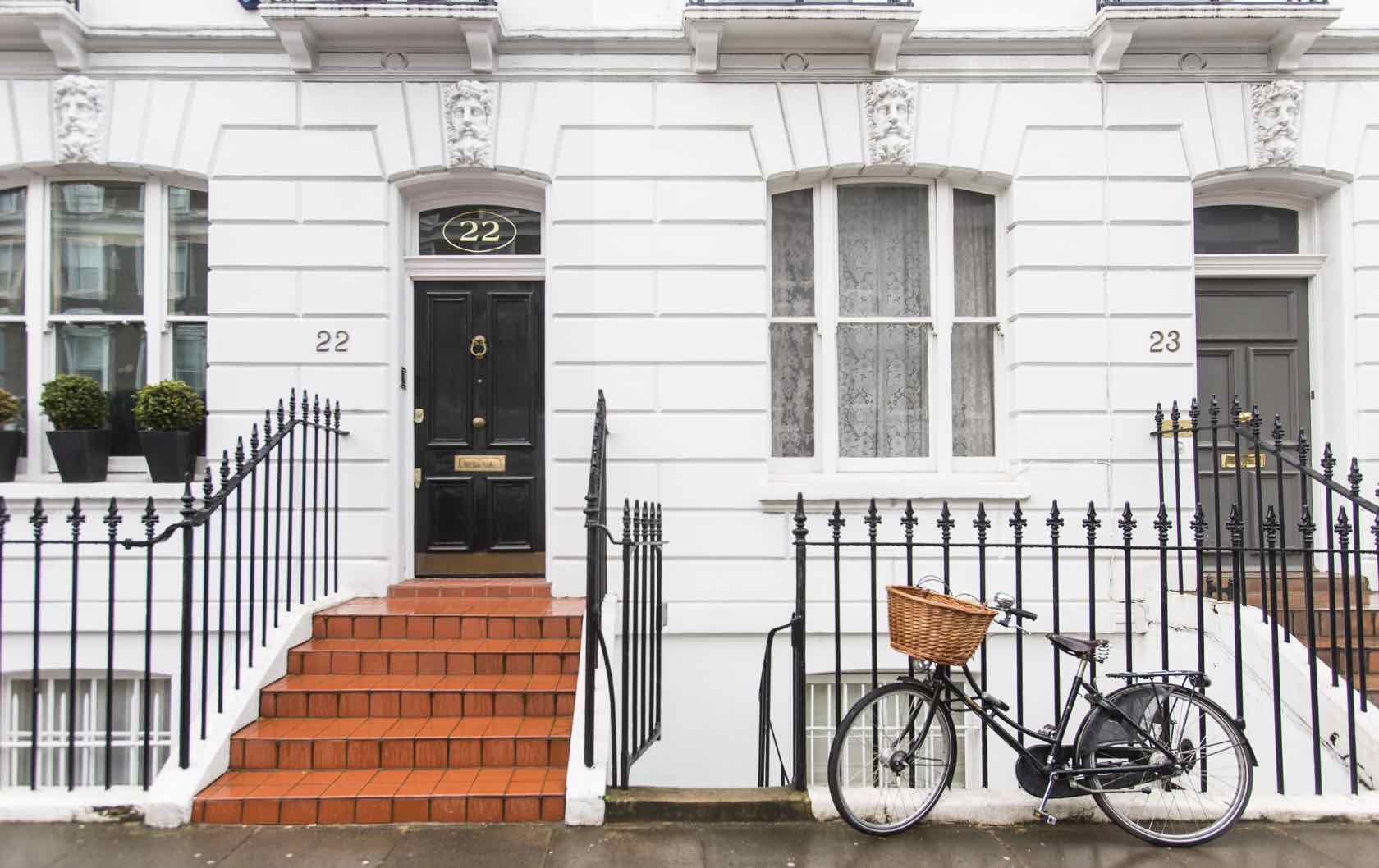 Kensington is one of London's most elegant and exclusive neighborhoods. It's even the official home of royalty: Members of the royal family including the Duke and Duchess of Cambridge (a.k.a. Will and Kate) call Kensington their home. Given the prestigiousness of its residents, Kensington makes for an ideal setting for pushing out the boat and living it up in high style. Here's your full Kensington guide:
The Kensington Guide For Kings
Stroll down the UK's most Expensive Street
It's no secret that London is an expensive place to live, but Kensington Palace Gardens is the most expensive. According to a recent property ranking on Zoopla, Kensington Palace Gardens is the highest-value street in the country. The mansion-packed street, which runs along Kensington Gardens, has armed guards on both ends because of the many international embassies present on this street; though many of the palatial properties are still the private homes of modern-day tycoons, oligarchs and the like.
If you want to live like the super-rich (or just right near them), then check out our apartments right around the corner from Kensington Palace Gardens.
Listen to Rich Music
One of Kensington's most iconic and celebrated buildings is the Royal Albert Hall. This circular concert venue was opened in 1871 and is one of the most elegant and regal places to watch live music in London. For a sophisticated treat, book a ticket to the summertime Proms. Lasting for eight weeks over each summer, the Proms are a series of classical orchestra concerts held at the Royal Albert Hall. These Proms are part of a larger British tradition that dates to 1894 when a few select individuals put on summer concerts to try and educate the population about classical music and make it more popular. (These were known as "promenade concerts" because most people had to stand during performances.)
Today, the Proms are televised so even if you can't snag a ticket, you can still listen to some of the world's greatest classical concertos—all from the comfort of your couch.
Feast on Michelin-Starred Fare
Like the rest of the neighborhoods in the Royal Borough of Kensington & Chelsea, Kensington has some spectacular eats. To feast like a king (but pay pauper prices), try Kitchen W8. Kitchen W8 has a Michelin star, but it's still affordable—especially for lunch. Try the set menus, which offer an amazing deal. They're available from Monday to Saturday and cost £25 for two courses or £28 for three courses. However, to live it up like royalty, we recommend you spring for the six-course tasting menu of seasonal specialties with wine pairings, which costs £120 per person. And the wine at Kitchen W8 is fab. Here are a few other places in the capital with great wine lists.
Tour the Royal Palace
Though you can't live in an actual palace in Kensington, you can visit one. Kensington Palace is open for visits Monday through Sunday. Kensington Palace's State Apartments display over 300 years of history. For example, the King's State apartment shows what royal life was like in the Georgian Period of the 1700s. Kensington Palace also stages exhibitions throughout the year. Right now, there's a special exhibit dedicated to Queen Victoria, as it's the 200-year anniversary of the Monarch's rule.
Rest up in a Princely Pad
No luxury Kensington guide would be complete without some options for royal-ready residences to rest your head. For high style, the choice has to be the wow-worthy Kensington Court with three bedrooms and three bathrooms. There's just something so stylish and sleek about Kensington Court, with its glittering light fixtures; black-and-white marble bathroom; and a high-spec chef's kitchen. Also, bibliophiles will relish the fact that this apartment is set on the same elegant garden square that was once home to T. S. Eliot. (Bibliophiles will also love the fact that it's so close to some of London's best bookshops.)
Inspired to give this Kensington guide a go? Get in touch with the team at London Perfect today. Whether you're after a sleek palace or a low-key abode, we can help you find the perfect London apartment for your next visit to Kensington.