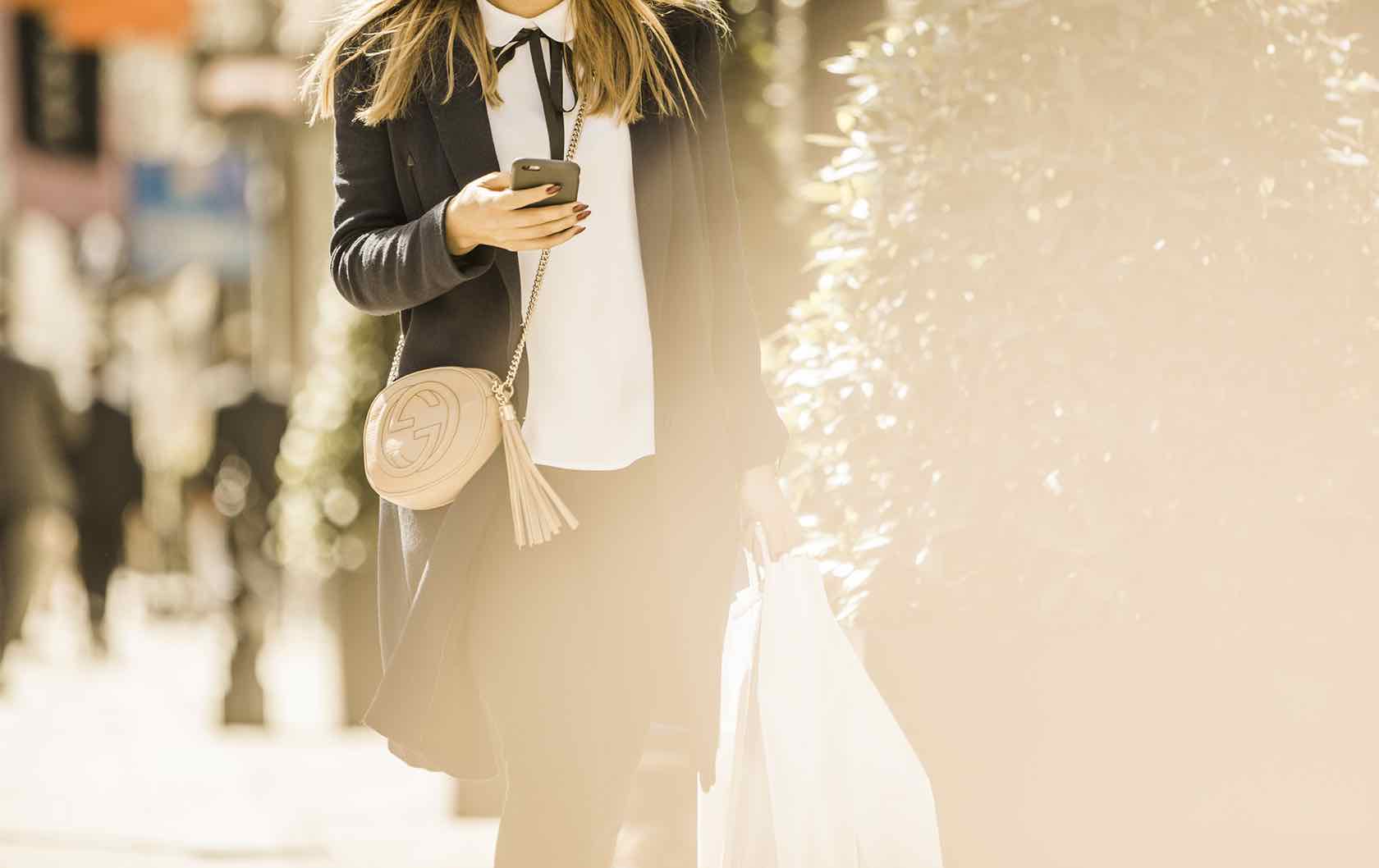 London can be an absolute treasure trove for shoppers on the hunt for designer second-hand goodies and unique vintage pieces. Yes, you will need to do a bit of digging, but a little perseverance is rewarded with affordable fashion and completely singular style. Here are a few of our favorite hidden-gem vintage, second-hand and designer consignment shops in London. Don't forget to leave some room in your suitcase for your new wardrobe.
The Best Vintage and Designer Consignment Shops in London
The Exchange London
Located in South Kensington's buzzy and fashionable Gloucester Road, The Exchange London is one of the very best and most stylish designer consignment shops in London. This boutique is perfect for fashionistas on a budget—especially if you're after the big name international labels. You can expect to find top designers like Philipp Plein, Yves Saint Laurent and Christian Louboutin at a fraction of their original cost. It boasts an ever-changing selection of pre-owned and pre-loved designer goodies including clothing, footwear, handbags and accessories. Also, there's even a highly covetable collection of retro and vintage costume jewelry.
The Exchange London is well situated right in the heart of South Kensington, just a few minutes walk from many London Perfect vacation rental apartments. It's right around the corner from the immaculate and exclusive Victoria apartment, which has plenty of closet space. Also, it's just a short walk away from the Gloucester, a spacious family home with four bedrooms, as well as the Rosebery, which is located on a quiet and private mews. You can find a few of our other mews rentals here.
Oxfam Boutique Westbourne Grove
There are many Oxfam charity shops in London, but Oxfam Boutique Westbourne Grove in the posh neighborhood of Notting Hill is often bursting with well-priced upmarket pieces. This shop has men's and women's pieces. There's also a small selection of homewares like china plates and interesting collectibles and glassware. This thrifty boutique also has some great shoes with big name brands, and there are some bags, jewelry and other accessories like scarves, sunglasses and men's ties.
There's plenty of British brands on offer here too. (And if you're after more British fashion, check out this round up of affordable British fashion brands.) Also, every few months, Oxfam Boutique Westbourne Grove has a great 50-percent off sale. Keep an eye out for those, but even without the sales, the goods are very reasonably priced. Also, the proceeds go toward the Oxfam charity, so you can shop knowing that your money is going to a good cause. Oxfam Boutique Westbourne Grove is in a good location too. It's right around the corner from several of our stylish Notting Hill rental apartments such as the Danebury, which has a divine outdoor roof terrace.
Kerry Taylor Auction
Kerry Taylor Auctions is one of London's leading experts on vintage fashion. It is well-known throughout the UK as one of the top vintage fashion auction houses. They've even sold pieces that once belonged to the royal family.
Don't be intimated by the fact that this is an auction house. It's very easy to take part in, and the deals that you can get on vintage designer goods is just staggering. The pieces they sell are frankly out-of-this-world with John Galliano pieces from the 1990s and Vivienne Westwood couture from the 1980s, as well as plenty of pieces that date back to the early 1900s! They also have some fabulous accessories that you often snag at a steal. They even have great hats, which is a favorite accessory of the Brits. (You can read all about the British's fascination with headwear and fascinators here.)
Here's how a Kerry Taylor Auction works: There are auctions every few weeks or months depending on the supply. Keep an eye on the website to find out in advance when all the auctions are happening. Before each auction, there are exhibition and viewing days where you can check out the items in person. (Again, these dates are listed on the website.)
Before the auction, you simply need to register, and when the auction day comes up, you bid. You can bid in person, online or even via the phone. And if you're lucky enough to snag the designer piece that you're after, you can either collect it in person or have it shipped to you around the world. How easy is that?
Ready to hit the fabulous vintage and designer consignment shops in London? Get in contact with the expert team at London Perfect today. We can help you find a stylish London vacation rental apartment to match your ever-growing stylish wardrobe.