Any first time visitor to London will tell you that the city is positively jammed with impressive monuments, statues and memorials. But though they're often visually interesting to look at, these statues are even more impressive when you know a bit more about them. Here, we're looking at a few of London's best monuments and statues and at the fascinating histories and stories behind them.
London's Best Monuments and Statues
Nelson's Column
Set in Trafalgar Square, Nelson's Column commemorates Admiral Nelson's victory in the Battle of Trafalgar. The 1805 navy battle was fought between French (led by Napoleon) and Spanish fleets versus the British. Admiral Nelson was killed in that battle. You can visit his ship HMS Victory in Portsmouth.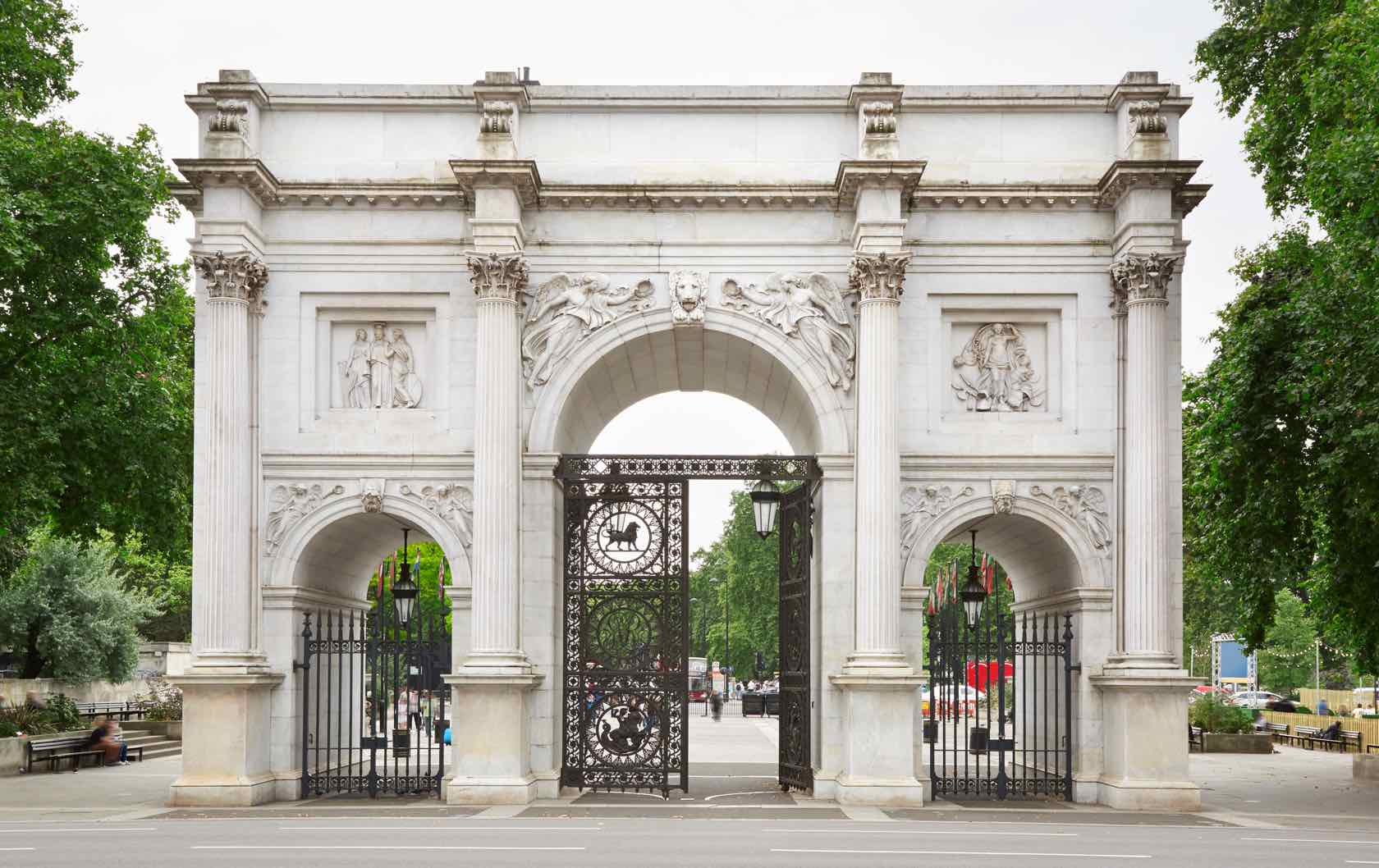 Wellington Arch and Marble Arch
Following the 1805 Battle of Trafalgar, Emperor Napoleon faced defeat in 1815 by the Duke of Wellington (a.k.a. the Iron Duke) at the Battle of Waterloo. The Wellington Arch, on the southeast corner of Hyde Park, and Marble Arch, on the northeast corner, commemorates Britain's victories in the Napoleonic Wars. (London Perfect also has a gorgeous Chelsea apartment rental called the Wellington.)
Cenotaph
English architect Edwin Lutyens designed many memorials in post-war Britain, and the Cenotaph in Whitehall is one of his most famous. Every year on Remembrance Day (celebrated on November 11, the end of WWI) the Queen, politicians and other ambassadors lay wreaths at the memorial. On this day, two minutes of silence are observed and red poppies are worn.
Battle of Britain Monument
The Battle of Britain Monument in Embankment honors the crucial aerial battle when the Germans tried to invade Britain in WWII in 1940. The Brits were successful thanks to brave troops and British-designed aircraft like the Spitfire and Hurricane.
The Victoria Memorial

Set in front of Buckingham Palace, the Victoria Memorial is one of London's best monuments honoring Victoria. She became queen in 1837 at the age of 18. Victoria reigned for 64 years. The Victorian Age marks heyday for the British Empire. It covered India, Australia, and also large parts of Africa and governed over 400 million people. This year, you can celebrate Queen Victoria's 200th anniversary, and you always can rent out her namesake London Perfect apartment.
Crimean War Memorial
The imposing Crimean War Memorial in St. James's commemorates Britain, Turkey and France's victory against Russia in 1853-1856. For the first time, the worldwide media extensively covered the war. It was also when Queen Victoria introduced the Victoria Cross medal of valor. Famous nurse (and Brit, though she was born in Italy), Florence Nightingale also treated soldiers in this war. There is a statue of her just a few yards away.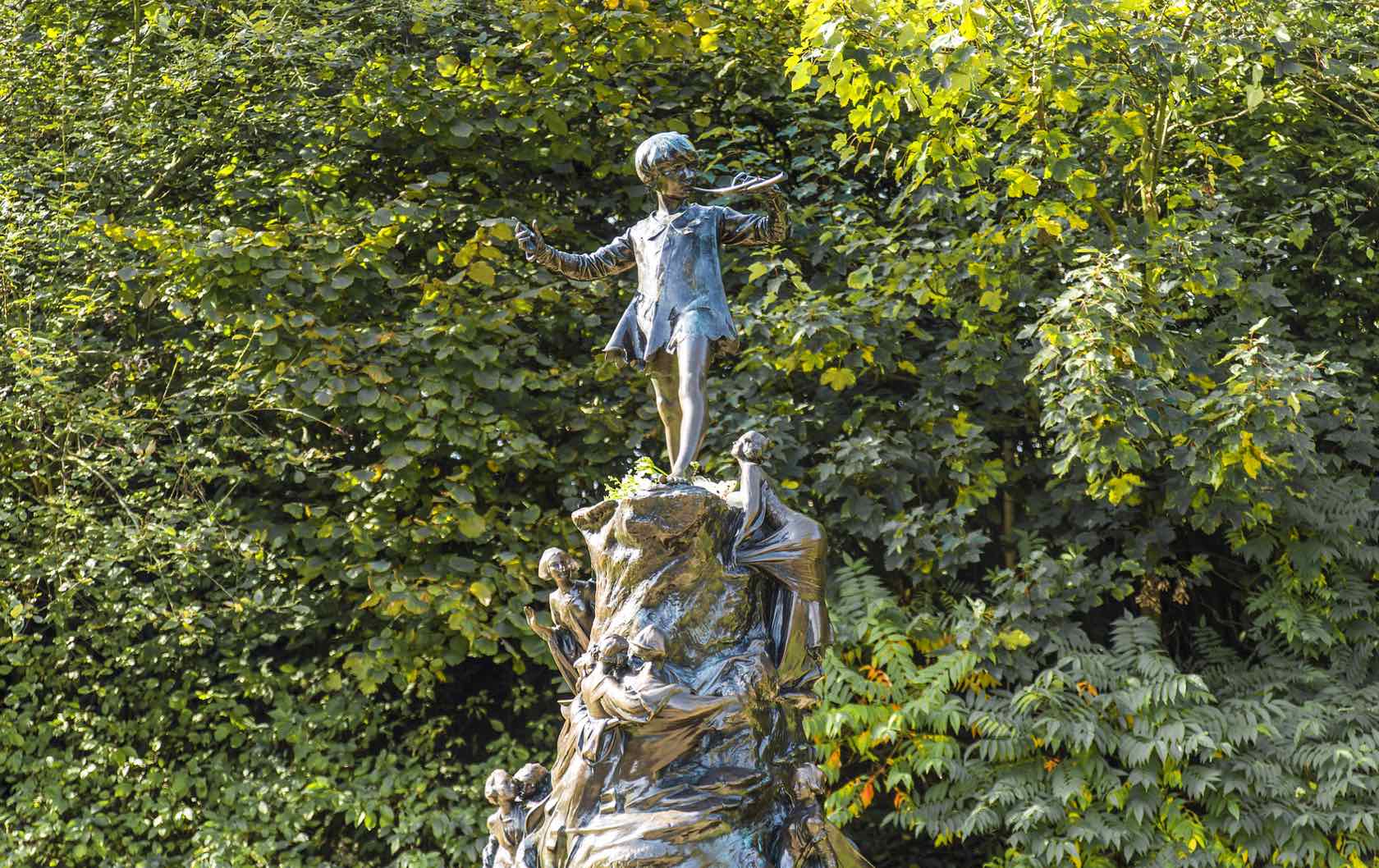 Peter Pan Statue
Kensington Gardens, a favorite of author JM Barrie, plays home to the enchanting Peter Pan statue. There are plenty of London Perfect apartments around Kensington, such as the stunning Kensington Court. (Here's how to live it up in Kensington. Also, here's how to enjoy the perfect day in Kensington.)
Charles I Statue
The equestrian statue of Charles I at Charing Cross honors an interesting monarch. Like his father James I, Charles I believed in the "Devine Right of Kings." He actually managed to rule without Parliament for eleven years. This marks the start of the English Civil war when the king and his supporters (the Cavaliers) fought against the Parliament (the Roundheads). (This was largely because of disagreements about reforms in the Church of England and also the growing rebellions in Catholic Ireland and Scotland.)
Boudicca Monument
The Romans ruled Britain for about 400 years. This started in AD 43 when Emperor Claudius invaded. (Before then in 55 BC Julius Caesar led a Roman invasion, but it was unsuccessful.) Later, when Emperor Claudius invaded, the British tribes resisted. Boudicca, queen of the Iceni in what is now northern England, was one of the tribal leaders who fought against the Romans. She is remembered via a statue on Westminster Bridge by the Houses of Parliament.
Oliver Cromwell Statue
Charles I lost the battle (Battle of Marston Moor and Naseby) and Parliament eventually executed him. This brings us to our next statue. With Charles I out of the running, there was no monarch. At this point, England officially becomes a republic called the Commonwealth. It stayed this way for eleven years under the rule of one of the army's generals, Oliver Cromwell (also known as Lord Protector). There's a statue of Cromwell outside of the House of Commons.
Ready to see London's best monuments and statues in person? Get in touch with the London Perfect team today to book your London vacation rental.