With the New Year come new resolutions, promises, plans – and best of all – new art exhibitions in London! From the Impressionists to the Modernists, sculpture to fashion, London honors all forms of art, and this year's upcoming exhibitions are guaranteed to impress. Here are a few that we can't wait to put in our calendars for 2016.
Otherworlds: Visions of our Solar System at the Natural History Museum
22 January-15 May 2016
Come see art and silence collide in this photographic exhibit by Michael Benson celebrating the past six decades of space exploration. The exhibit features original music by Brian Eno and NASA and ESA have provided raw data for the exhibit. So if you've ever wanted to see outer space for yourself, now's your chance. Visit the Otherworlds exhibition website for more information.
Museum of Innocence at Somerset House
27 January – 3 April 2016
The Somerset House has collaborated with Nobel Prize-winning author Orhan Pamuk to create a physical representation of his novel The Museum of Innocence. The objects aim to tell the story of socialite Kemal Bay's love affair with Füsun in 1970s Istanbul. Sounds like a truly original exhibit! Find out more here.
Painting the Modern Garden: Monet to Matisse at the Royal Academy of Arts
30 January-20 April 2016
Some of the most beautiful and important paintings from the Impressionists, Post-Impressionists and Avant-Garde artists come together in this exhibition examining the role of the garden. From Monet to Renoir, Klimt to Van Gogh, this exhibit won't disappoint. Booking tickets in advance is highly recommended for this show since it will surely be a popular event. Find out more and book tickets in advance on the Royal Academy of Arts website. 
Leonardo da Vinci: The Mechanics of Genius at Science Museum
10 February-4 September 2016
You know Leonardo da Vinci as a painter – but how well do you know him as an engineer? In 2016, the Science Museum will showcase his incredible talent through historical models of Leonardo's inventions, large-scale reproductions of his famous drawings and sketches, interactive games, bio-inspired robotics and more. Find out all the exhibition details here.
Vogue 100: A Century of Style at National Portrait Gallery
11 February-22 May 2016

Ahh, Vogue. The illustrious fashion magazine turns a century old this year, so you can expect a range of photographs celebrating iconic looks and trends since 1916 on display at the equally stylish National Portrait Gallery. Find out more here.
Delacroix and the Rise of Modern Art at National Gallery
17 February-22 May 2016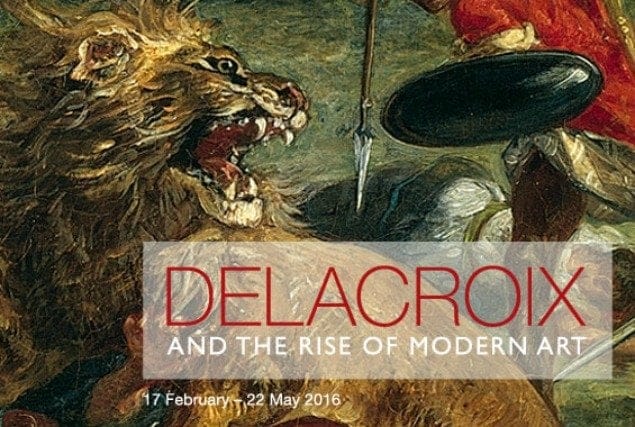 Eugène Delacroix is considered one of the most, if not the most, influential artist of his era. This exhibition, the first of its kind in over 50 years in the UK, celebrates Delacroix, as well as examines his influence on contemporaries including Courbet and Géricault, who would later go on to influence the likes of Manet and Van Gogh. Read more about this exhibition here.
Botticelli and Treasures from the Hamilton Collection at The Courtauld Gallery
18 February – 15 May 2016
Two major exhibitions are paying homage to Botticelli this year. This one focuses on the stunning drawings Botticelli created for Dante's Divine Comedy, as well as a collection of exquisite Renaissance illuminated manuscripts. Find out more at the Courtauld Gallery website.
Botticelli Reimagined at V&A
 5 March-3 July 2016
Florentine artist Sandro Botticelli gifted the world with his exquisite painting, the Birth of Venus. But he also greatly influenced artists who would follow in his footsteps – an impact that will be on display come March. Find out all the exhibition information here.
Sunken Cities: Egypt's Lost Worlds at British Museum
19 May-27 November 2016 

How much do you know about ancient Egypt? What about ancient Greece? This groundbreaking exhibition will shed light on new discoveries found lurking at the bottom of the sea. Two cities that have been lost to time are about to see daylight once more. Book your tickets online here.
Georgia O'Keeffe at Tate Modern
6 July – 30 October 2016 
From her paintings of New Mexico to erotic flowers, Georgia O'Keeffe helped define American modernism. The landscape painter and feminist artist's work will grace the Tate this July, a century after her New York debut. Find out more information and book your tickets online in advance by visiting the Tate Modern website.
Which exhibits are you most excited to see this year in London?