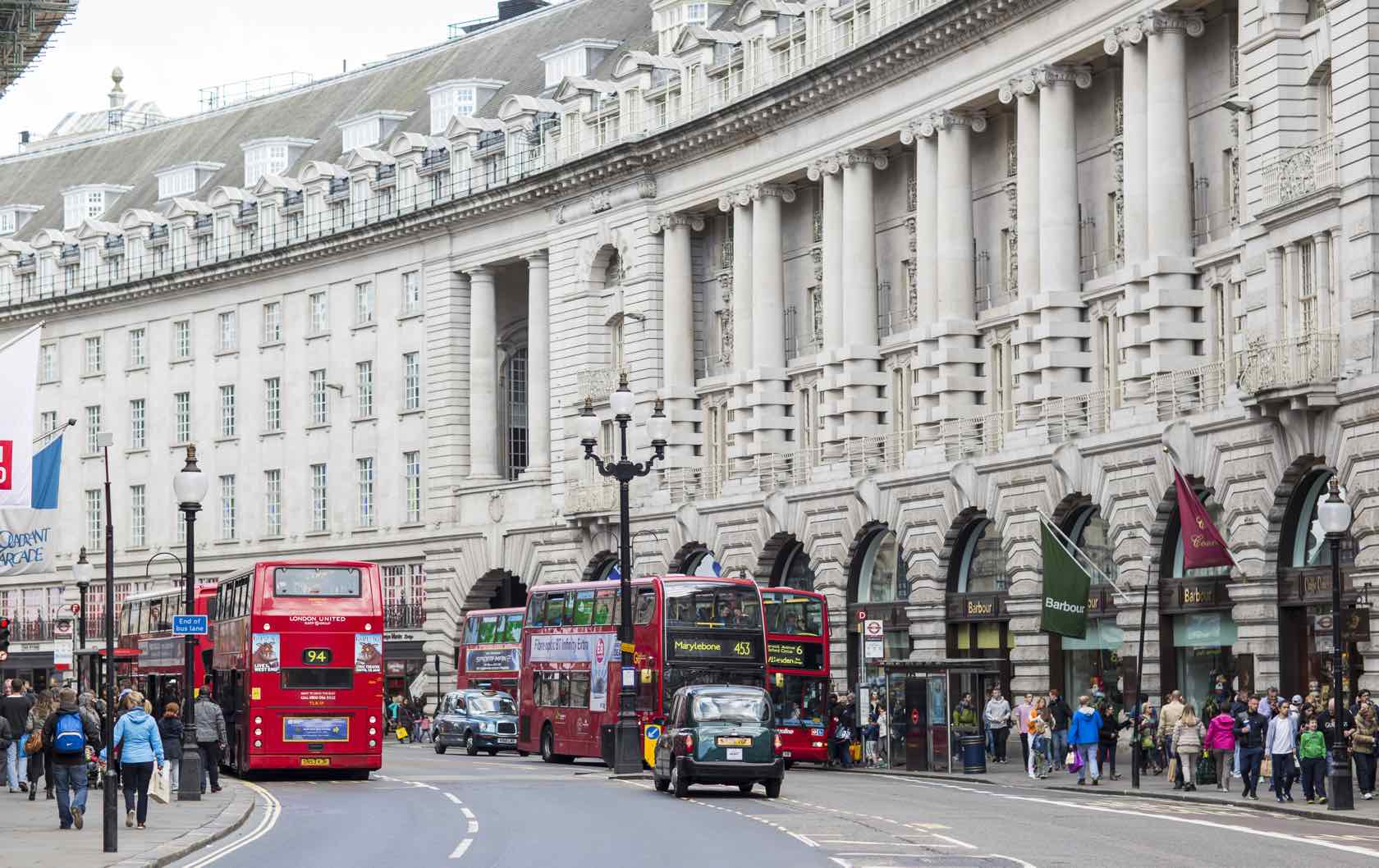 With artisan brands and heritage fashion, the shopping in London is simply legendary. Even the royal family loves to shop—and in fact, it's easy to shop like a royal in London. If you're curious as to what they're buying, you can just take a peek at the official List of Royal Warrant Holders, which is a collection of all the shops and companies that provide goods or services to the royal household. (In other words, they're the best of the best.)
Royal Warrant Holders
Royal Warrants of Appointment have been doled out since the fifteen-century, and it's an esteemed badge of honor for any shop to have. This ultimate seal of approval is only granted to those businesses with the highest standards and who have also served the royals for at least five years. Royal warrants are currently granted by Queen Elizabeth II, the Duke of Edinburgh (Prince Philip) and the Prince of Wales (Prince Charles). Want to score some royal treasures to take home with you? These shops with royal warrants are bound to impress.
Where To Shop Like A Royal In London
Barbour
Barbour & Sons Ltd. is a British luxury fashion brand founded by John Barbour in 1894. They're known for their waxed coats in particular, which is an autumn-packing-list essential for London's wet and windy weather. (They're also one of our favorite British fashion brands.) Barbour actually holds three royal warrants (one from the Queen, one from the Duke of Edinburgh, and one from the Prince of Wales). So if you want to shop like a royal, then be sure you swing by the Regent Street store. 
Floris of London
The elegant brand Floris of London holds two royal warrants (the Queen and the Prince of Wales) for their gorgeous perfumes and toiletries. Floris is the oldest English fragrance and toiletry retailer, and the brand has a fascinating history and story. They have a charming flagship boutique in St James's. They can also be found at many of London's best department stores like Harrods and Fortnum & Mason. (Fortnum & Mason also holds two royal warrants and is called "the Queen's grocer.")
Partridges
Granted the royal warrant by the Queen in 1994, Partridges stocks artisan food and other tasty goodies. It's easy to shop like a royal in London here, as there are two Partridges shops in London. Partridges in Sloane Square's pretty Duke of York Square houses the original outpost. It's just around the corner from many of our apartments. Also, there is another Partridges shop located in South Kensington on Gloucester Road.
Cornelia James
Known for excellent craftsmanship, Cornelia James makes gorgeous gloves. They made the gloves for the Queen's honeymoon and have been making her gloves ever since. Nowadays, Cornelia James also makes gloves for Kate. (She allegedly likes Merino wool. Who doesn't?) The gloves are designed and crafted in a workshop in East Sussex, but they can ship gloves to your very own London Perfect London vacation rental apartment too.
Aston Martin
British car manufacturer (and James Bond favorite) Aston Martin has a royal warrant from the Prince of Wales. Many shops see a rise in sales after getting a warrant. For example, Prince Charles gave his seal of approval to Aston Martin in 2017, and as a result, it generated an estimated £43 million more in revenue. Check out the ultra-swish Aston Martin showroom in Mayfair. Also, you can spy plenty of these cars all around town.
Launer London
The Queen's iconic handbags are from Launer London in Mayfair. Some high-end department stores (like Selfridges) also stock these classic and queenly accessories as well. It's rumored that the Queen uses these handbags to secretly signal to her staff. For example, it's said that if the Queen moves her purse from the right to the left while talking, it signals to her staff that she wants to end the conversation.
Smythson of Bond Street
For upscale stationery and leather goods, the Duke of Edinborough shops at Smythson. While the first Smythson shop opened in 1887 at 133 New Bond Street, several boutiques can be found in London today. For instance, there's a lovely Smythson store right in the heart of Notting Hill at 214 Westbourne Grove.
Want to shop like a royal in London at these iconic British stores? Get in touch with the London Perfect team today. They can help you find a very regal London apartment to call your own on your next trip.